Library
A library of the Karakalpak State Museum of Art named after Savitskiy has a vast collection consisting of 10900 books. This number includes various books on oriental studies, art, gender development, modern fashions dress designing (in Russian, English and other languages.).
A section of Russian Avant-Garde is of particular interest. The library also has a wide selection of publications pertaining to the Karakalpak Folk art as well as art of many peoples of the world.
There is a lot of literary and artistic journals and magazines accumulated in the library during several years, such as "The Art", "Young Artist", "The Folk applied Art", "The Bulletin of Ancient History", "Archaeology and Ethnography", "The New World", "The Peoples Friendship", "The Youth" and others, as well as video films collection on the history of world art.
The rare journals issued in the early 20th century, such as "The World of Art" and "The Golden Fleece" are available in the library.
The scientific library of the Karakalpak State Museum of Art is one of the best libraries in our city. It actively collaborates with many local educational institutions.
The citizens of Uzbekistan have a free access to the funds of the library and the same do the foreign researchers.
The library funds are constantly stocking by books given as a gift and at expense of grants. Thus, the library received the book collections given by the well-known Russian scholars and artists, including an ethnographist T.A.Zhdanko, an archaeologist A.V.Gudkova, etc.
The Avant-Garde Stopped in Its Tracks. Album. Leningrad, "Avrora" Publishing House, 1989.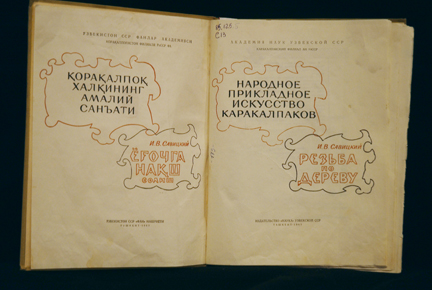 I.V.Savitskiy "The Folk Art of Karakalpaks. Wood carving. Tashkent, "Science" Publishing House, 1965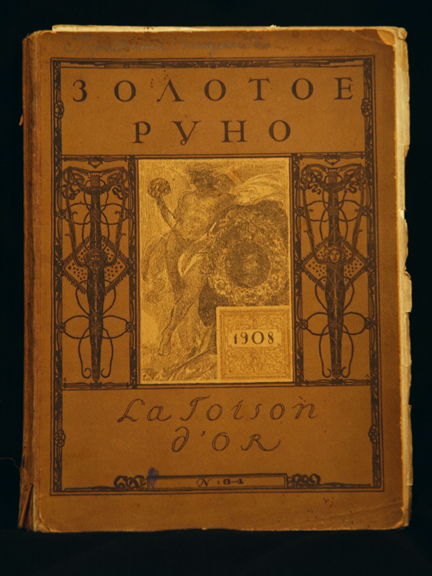 The Golden Fleece, Literary and Artistic journal, 1908. #3-4.
Hours of Operation:
Monday – Friday 9.00 am - 6.00 pm
Lunch break 1.00 pm – 2.00 pm
Admission fee for the working in the museum library: 15 000 soums