04 December 2019
On December 4, 2019 at the State Museum of Arts of the Republic of Karakalpakstan named after I.V.Savitsky was held the opening of the exhibition entitled "Costumes of the peoples of the world."
The exhibition displays more than 70 graphic works of Karakalpak, Uzbek and Russian artists. For the first time, graphic works by A. Sario, D. Ushakov, A. Nikolayev, M. Kurzin, E. Korovay and A. Shpady are presented, which convey historical and national costumes of the peoples of the world.
The purpose of the exhibition is to show graphic works by artists not previously exhibited, to familiarize visitors with the variety and distinctive features of historical and folk costumes on the example of graphic works, to instill a sense of patriotism and love for their homeland, to increase the level of knowledge about fine art, and to increase the level of culture of the population.
Man's clothing is not a shell at all, an external sign or an accidental, insignificant addition: it is much more than the rest of the material environment of people (house, apartment, furniture, household items) is a direct symbol of their existence, the existence of a certain group, the whole nation or an entire era.
Clothing indicated the national and class affiliation of a person, his property status and age, and over time, the number of messages that could be conveyed to others by color and quality of fabric, ornament and shape of the costume, the presence and absence of some details and decorations, increased exponentially . Compared to other types of art, the costume has another important quality - the ability to widely and almost instantly respond to events in the life of the people, to the change of aesthetic and ideological trends in the spiritual sphere.
This exhibition shows more than 60 graphic sheets by the artist D. Ushakov. Since 1934, the artist creates an album of costumes of all times and peoples of the world. Based on a variety of material from paintings and drawings by artists, ancient books and scientific publications, photographs, handouts and fashion magazines, Ushakov "designs" the costume, selecting expressive and characteristic. In his works, the artist sought to show the diversity and identity of historical and national costumes of the peoples of the world: "Costumes of young and old men of Ferghana", "Egypt (antique) according to G. Vens. Men's suits of nobles and noble ladies "," France. Costumes of the Bretons. "
The exhibition presents sketches of women's and men's costumes for the movie "Rebellious" based on the novel by T. Kaipbergenov "The Daughter of Karakalpakstan", where the Karakalpak artist A. Shpady organically combines the everyday and imaginative sides of the costumes, without distorting the authenticity of the Karakalpak clothes.
The works of the Russian artist Anton Sario, executed in a realistic style, reflect the images of Indian and Indian from Mexico in national costumes with ornaments: "Native American", "Rose Sapoteka in white".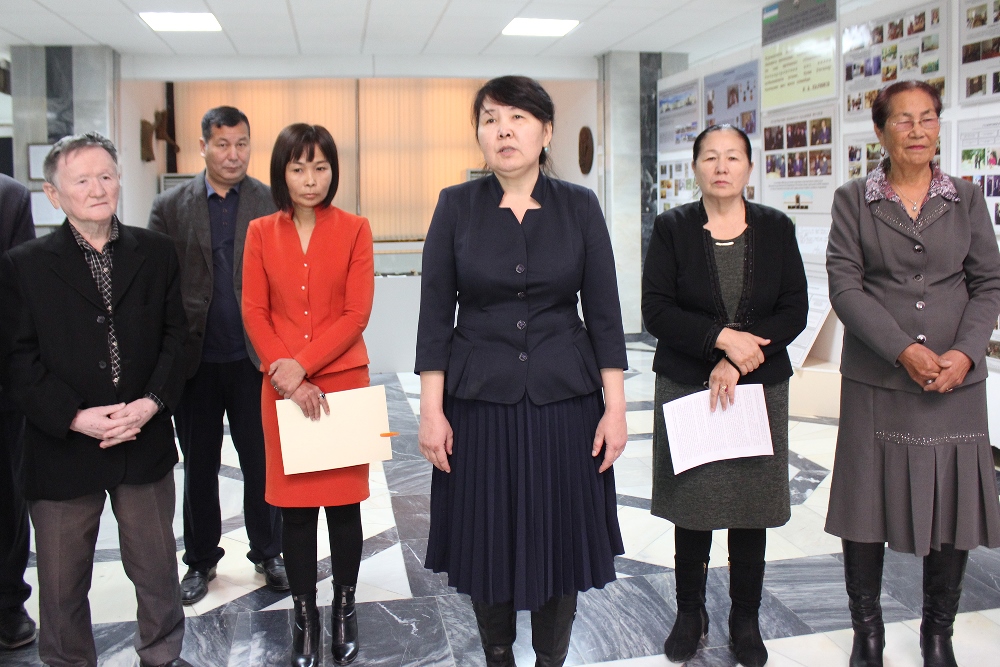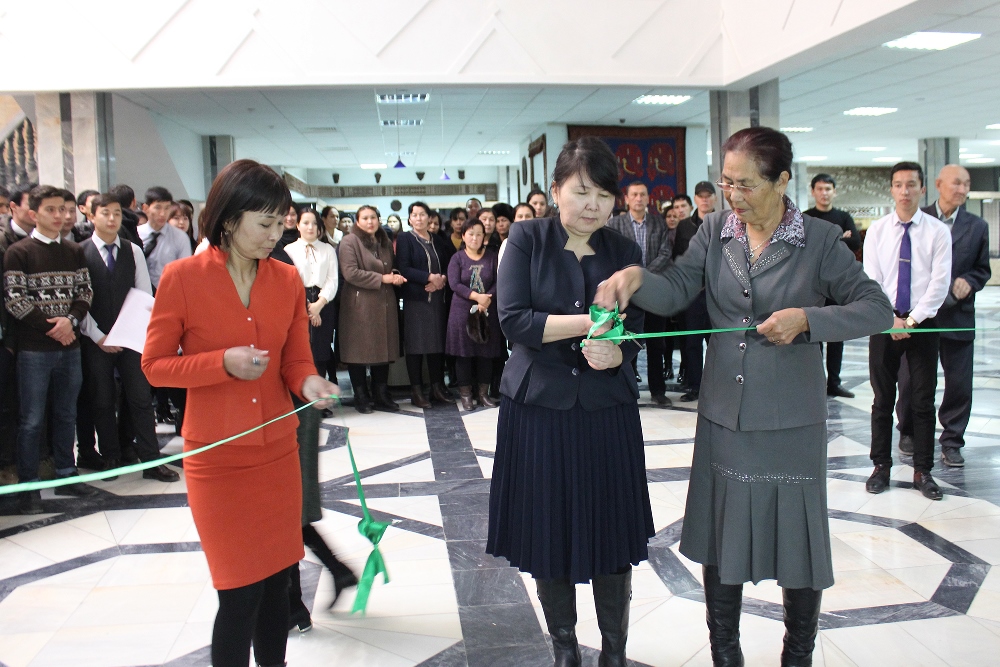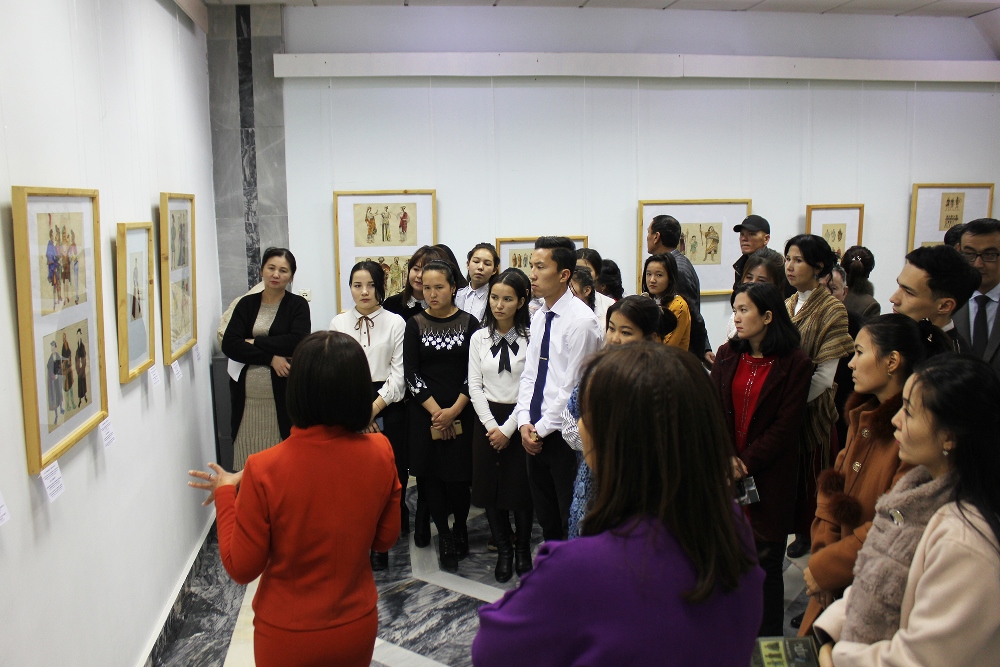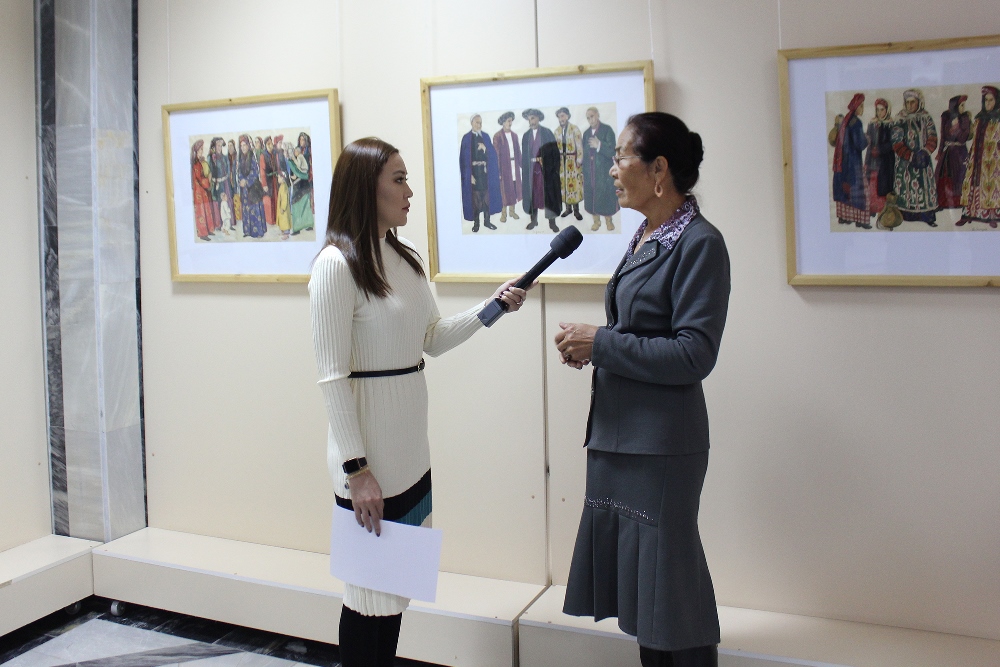 ---
<< The exhibition "Pulse"
Выставка «Костюмы народов мира» >>
---