Master Class "Painters of our country"
05 December 2017
The State Museum of Arts of Republic of Karakalpakstan named after I.V.Savitsky has a significant role in development of the rising generation, in introduction of ideology of National Independence and in encouragement of love for the art and careful attitude towards the culture of our ancestors.

On December, 5 at the State Museum of Arts of Republic of Karakalpakstan named after I.V.Savitsky was held a master class entitled "Painters of our country" where a museum specialist and painter A.Sapekeeva has conducted a master class with demonstration of drawings done by watercolor. The children can ask their questions and can participate or draw their first masterpieces. They will draw copying the paintings of Karakalpak artists exhibited at exposition hall of the museum but there will be a task not simply copy, but make their own interpretation of the artwork. So, the participants of the master class will gain not only the skills of drawing but it will be an incitement to them to arouse their imagination and fantasy. Besides, they will get an information about the art, Karakalpak painters and the museum.
The purpose of the master class is to train the rising generation to see the beauty of motherland, show peculiarity of culture and history of our land, evoke an ardent wish to love and keep cultural heritage.

Today life conditions coming into existence before contemporary youth are like that every child is the unique individual with his physiologic peculiarities and emotional preferences. And we, who are workers of art and culture must give an opportunity of self-realization for each of them that will help to understand and develop own potentials and abilities and liberate their comprehension.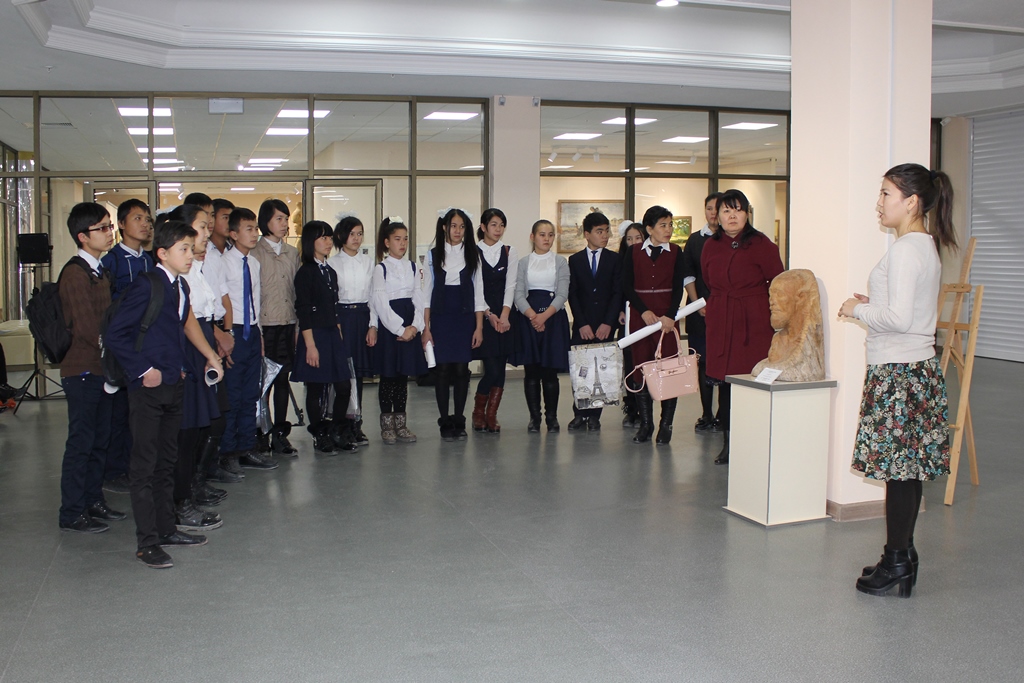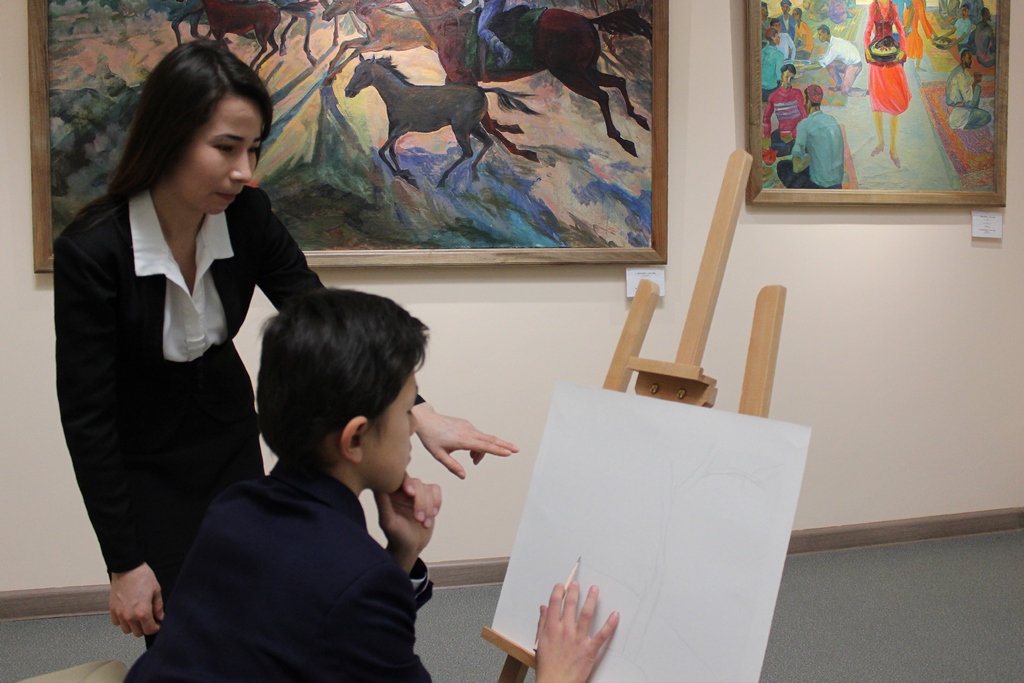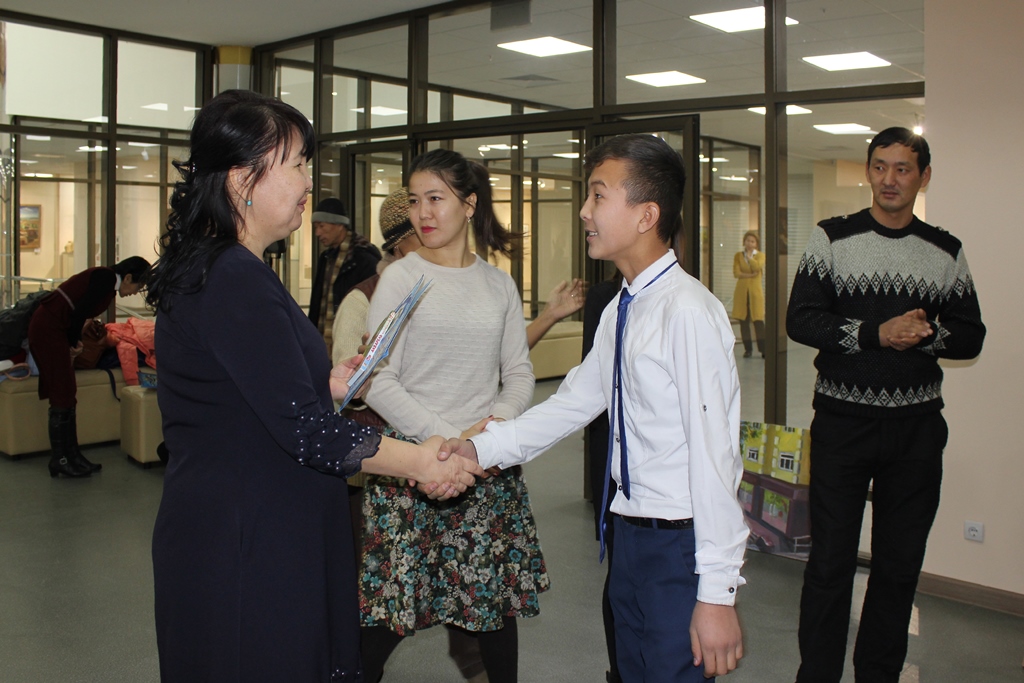 ---
<< The visit of Korean Ambassador
"Portrait is a mirror of the soul" >>
---