My army is our pride!
10 January 2018
The State Museum of Arts of Republic of Karakalpakstan named after I.Savitsky has a big cultural and historical significance not only for citizens of our republic but also for a whole world.
Here, in the museum concentrated cultural heritage of our country connected with ancient history of the region, folk applied art of Karakalpak people and exhibits related to modern development of art.

On January, 12 in commemoration of holiday dedicated to the Defenders of Motherland, members of armed forces under guidance of the officer Akobir Nurullaev were invited to the Nukus museum named after I.Savitsky.

The aim of the event is to foster love of art, love and pride for history and art of ancestors in the young members of armed forces and inform of what changes and achievements have been realized by the museum in the course of Independence years in Uzbekistan.

The gist of the event is to demonstrate a documentary "The museum remains", listen to the lecture about I.Savitsky and collection and give a tour around the museum.

Before the screening of the documentary the invitee have listened to the lecture that contain the information about the founder of the museum- I.Savitsky, museum collection, republican and abroad exhibitions with participation of museum exhibits over Independence years of Uzbekistan and increasing interest of world community to the museum collection.

The documentary tells history of the museum establishment and development and reveals the personality of painter, art historian, collector, restorer who dedicated his life to collecting and preserving of Karakalpak folk applied art and unique collection of Uzbek, Karakalpak and Russian art.

After demonstration of the documentary, the young members of the armed forces have seen expositions located in two buildings of the museum. Here, they have got acquainted with the collection assembled by the founder of museum –I.Savitsky.

We, the museum staff, plan to hold such kind of events regularly not only with military officers but also with wide layers of population.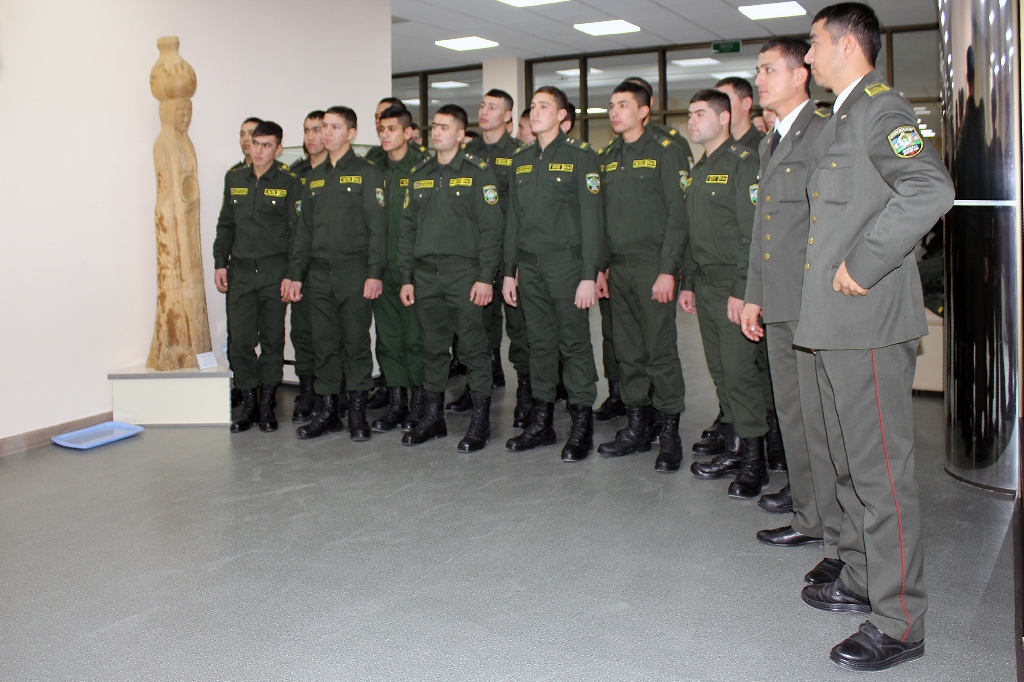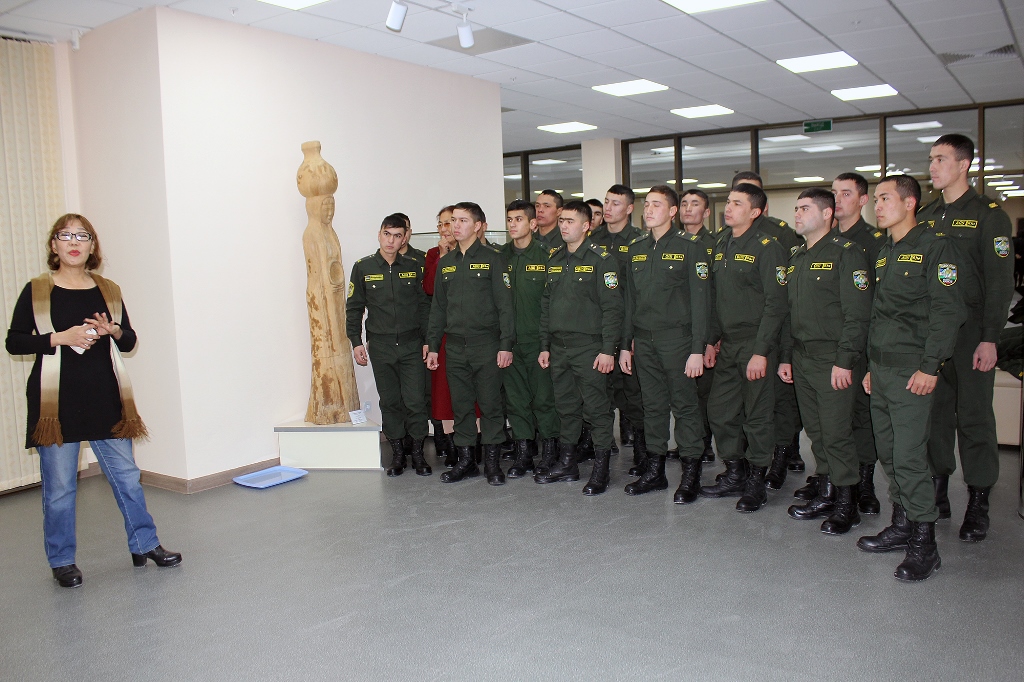 ---
<< Announcement!
The event "New Year fairy tale" >>
---