A young painter and the museum
23 November 2017
The museum is a cultural centre that unites contemporary cultural life, creates a certain circle of talented people who are searching for the new forms in art.
Such a community of painters of all ages and museum contribute to the mutual collaboration, appearance of new talents in our country and creation of new cultural traditions.
Today the classical traditions of well-known Karakalpak masters in visual arts co –exist with innovations of young painters and especially who has stood on his artistic path like Zaminbek Tanirbergenov.
On November 23, 2017 at the museum was held a meeting that gives a chance to show individuality of the young painter, originality of his outlook and style.
The meeting "A young painter and museum" has been arranged in the framework of museum's educational program. The meeting is of a high significance for painters, as it allows them to see their own works from the different angles, compare his art with the colleagues' art, gain a new impulse for further perfection of his skill and listen to the visitors' opinions. And life sets its requirements for the young painter that is to be intellectual, initiative and self-sustained and work out his new original treatments in the art; to be oriented to the best ultimate results. Amongst a great variety of kinds of creative activity, the visual arts and artistic creativity occupy one of the principal positions. Studying the art with a young painter at this meeting solves not only tasks of artistic education, but also more important thing –development of intellectual and artistic potential of a child.
The significance of the event is also specified by growth of the role of culture and art in contemporary society as one of the most important tools of self-development and self-knowledge of a rising man in his communication with surrounding world. The meeting with Zaminbek Tanirbergenov is not accidental. He is not only talented, but he is self-disciplined and serious in the art like adults. Despite his young age, he has become a winner of Republican round of festival "Kamalyak yulduslari" and participant of two exhibitions (2016,2017) at the exhibition hall of Karakalpak branch of Academy of Arts of Uzbekistan.
Today life conditions coming into existence before contemporary youth are like that every child is the unique individual with his physiologic peculiarities and emotional preferences. And we, who are workers of art and culture must give an opportunity of self-realization for each of them that will help to understand and develop own potentials and abilities and we should create conditions for development of their initiative, ingenuity and flexibility of thought.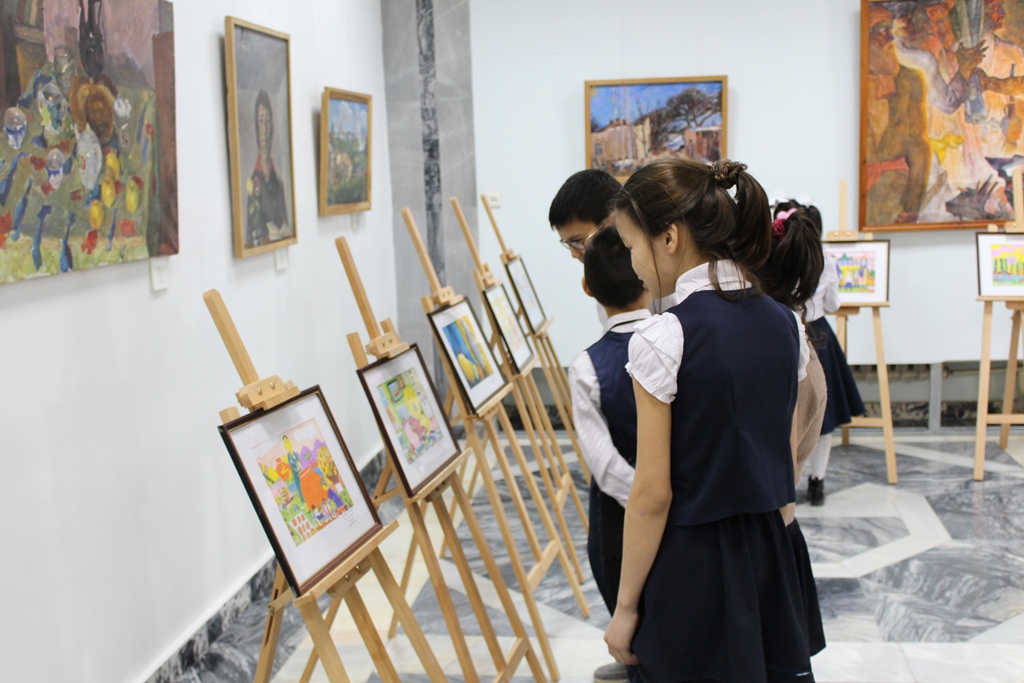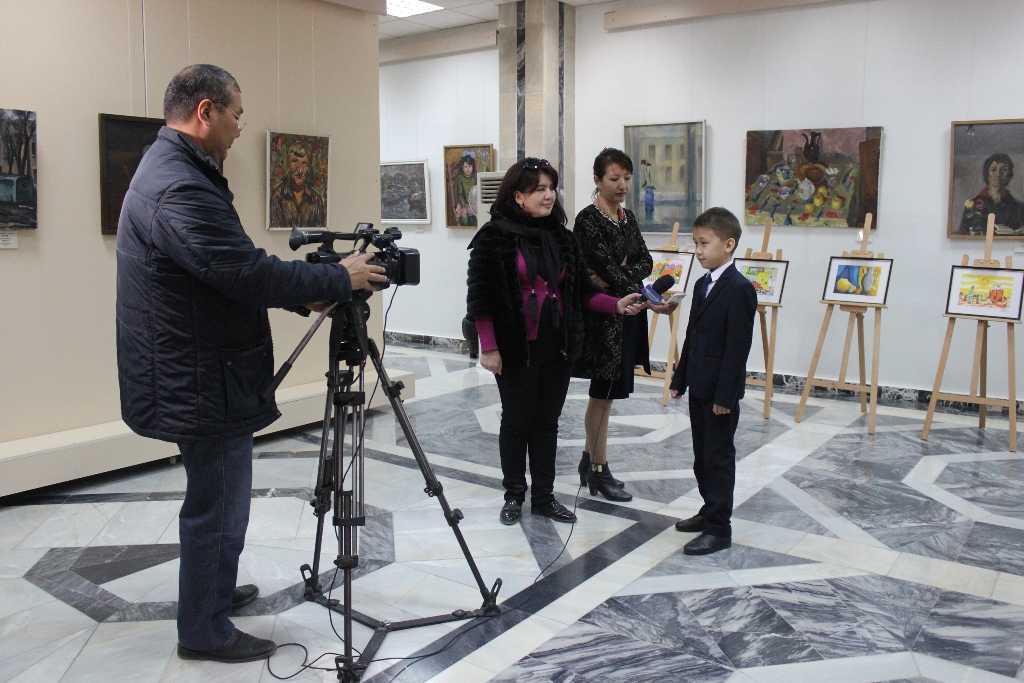 ---
<< Representatives of Japan Embassy at the museum
Welcome the museum! >>
---