Exhibition "The art inspired by traditions"
15 December 2017
On purpose of upbringing the youth in the spirit of patriotism, respect for national traditions, enhancing the knowledge about history and cultural heritage and development of the role of museums in organization of cultural leisure of population, at the Gallery of Fine Arts of Uzbekistan was organized an exhibition "The art inspired by traditions" from the collections of big museums of Uzbekistan.

The exhibition presents 39 items of folk applied art from the collection of the State Museum of Arts of Republic of Karakalpakstan named after I.Savitsky including the unique head decoration of the bride-saukele, jewellery and costumes of Karakalpak people as well.

Surely, that our unique exhibit –saukele will be of a special interest. Head decoration of Karakalpak bride is a sample of high level skill of jeweler and embroiderer and illustration of original spiritual and handicraft traditions of Karakalpak people.
Saukele is soft and round head decoration in the form of helmet made of felt and covered with red broadcloth and richly decorated with metal ornamental pendants,colorful stones and beads, essentially corals are in abundance.The top of saukele, its forehead part, headpieces, chest beads and back part in the form of peacock's tail –all together in combination make an impression of a wonderful beauty.

Besides saukele, the exhibition represents the other exhibits like kyzyl kiymeshek, jipek jegde and haykel.

The exhibition "The art inspired by traditions" will be held from December 15 till January 9.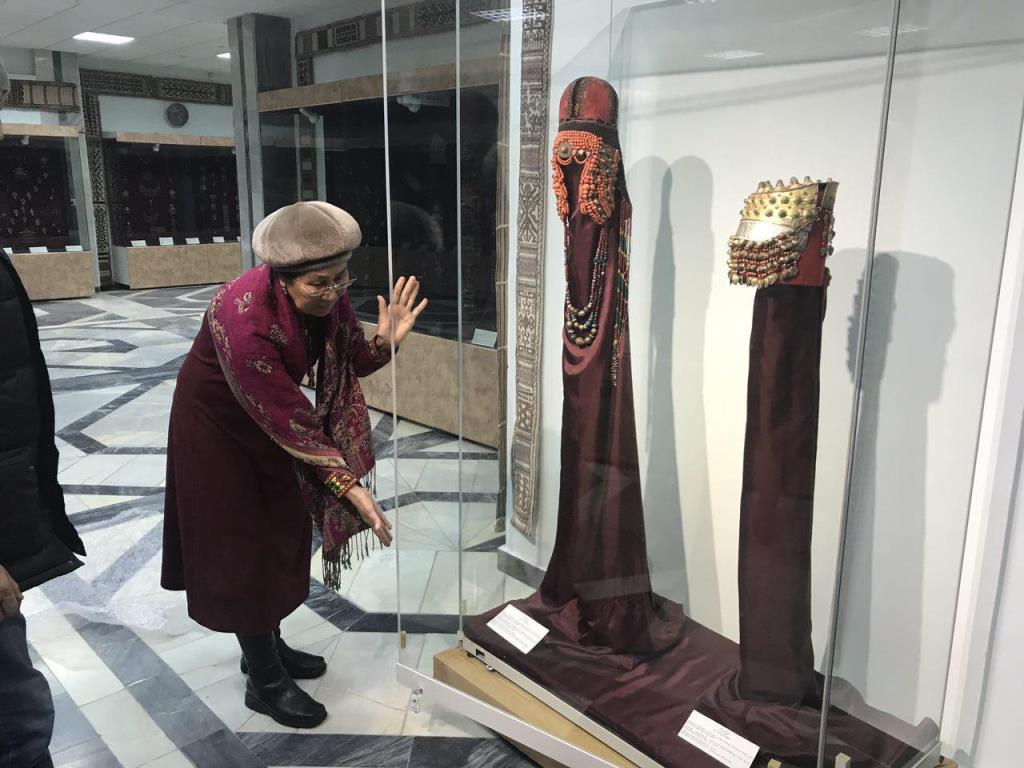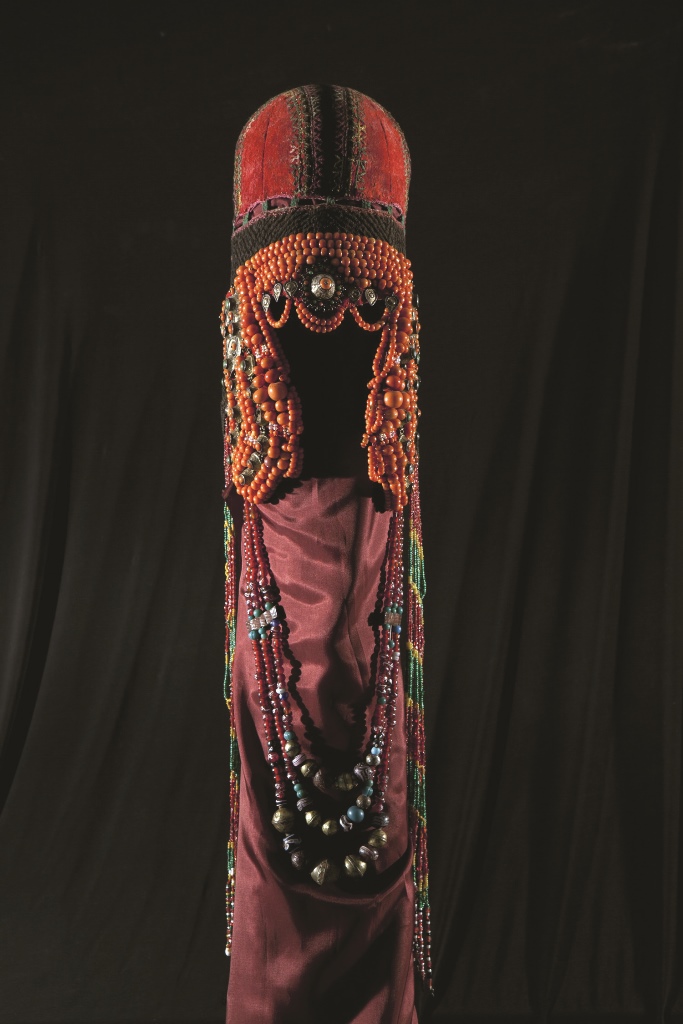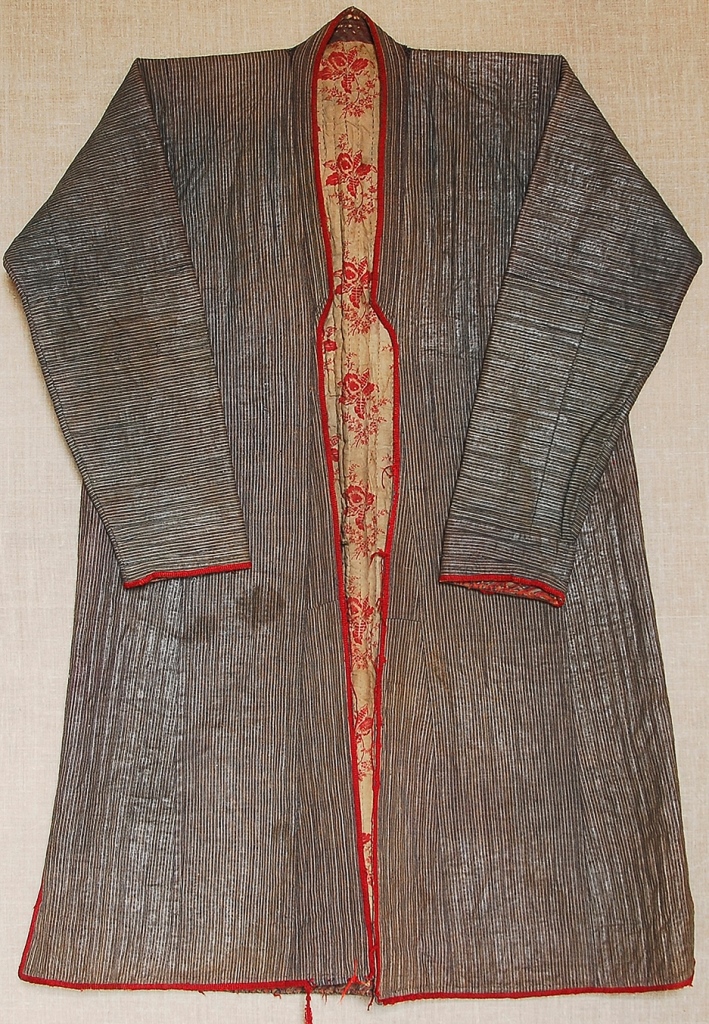 ---
<< Workers of Culture of Uzbekistan at the museum
The visit of Korean Ambassador >>
---