The art of E.Korovay
01 February 2018
On February 1, 2018 scientific employees of Fine Arts Department of the State Museum of Arts of Republic of Karakalpakstan named after I.Savitsky within the framework of «educational program» gave a lecture on the topic "The art of E.Korovay from the collection of the State Museum of Arts of Republic of Karakalpakstan named after I.Savitsky" for pupils of specialized school of Republic of Karakalpakstan under Academy of Arts of Uzbekistan and students of Nukus State Pedagogical Institute.

The aim of the study is a wide promotion of the museum activity and introduction of the rising youth to the interesting museum collection of Fine Arts of Uzbekistan, particularly to the art of Elena Korovay.
The first part of the program included a presentation about the life and creative endeavor of one of the bright representatives of Central Asian Avant-garde of the XXth century- Elena Korovay. It also gives information about her paintings and graphic works from the museum collection.
In the second part, the invited pupils and students have seen the painter's artworks on display in the second building of the museum and participated in discussions on her artworks and told their opinions.
One of the main tasks of the lecture –discussion is educational and to teach the difference between the content and the plot in the perception of the artworks; bring his/her view that is seen from artwork; express their viewpoints in the dialogue and exchange opinions, take a distinct decision in analysis of artwork and communicative –to work out a skill of having an active dialogue; to argue for his/her point of view; to build a discussion and make a conclusion.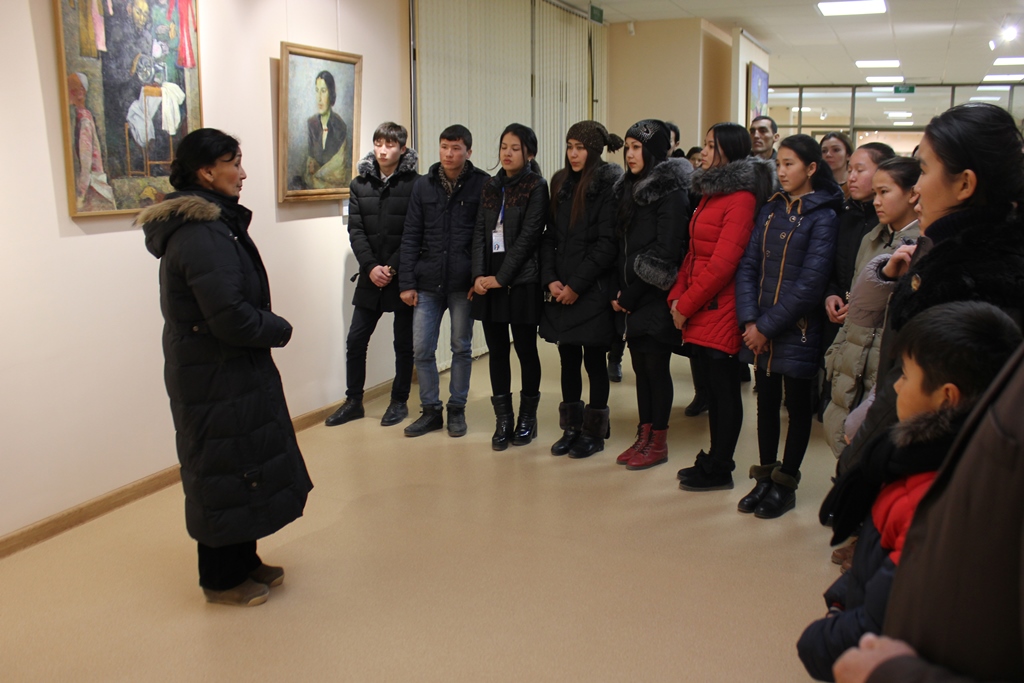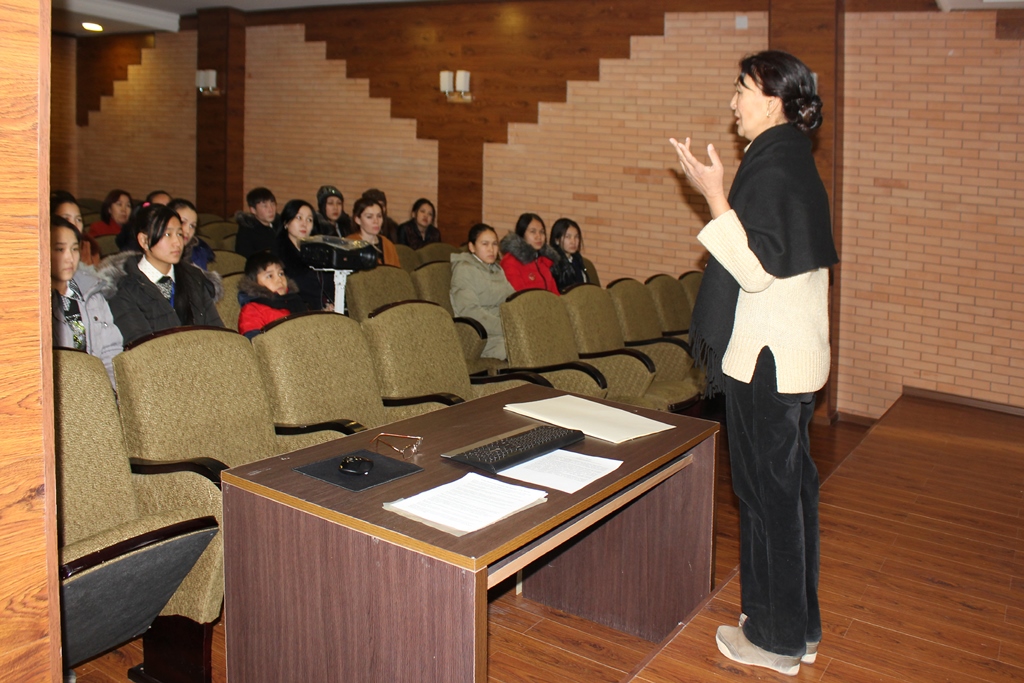 ---
<< Announcement!
The meeting dedicated to the 80th anniversary of First President of Uzbekistan, I.Karimov >>
---