The event, dedicated to the Day of memory and honor
06 May 2019
On May 6 in the conference hall of the State Museum of Art of the Republic of Karakalpakstan named after I. Savitsky was held the event "The theme of heroism in the visual arts", dedicated to May 9 - Day of Memory and Honor.
The purpose of this event is to familiarize the general public, especially young people, with works of art that reflect the difficult times connected with the Second World War and honor the memory of the oldest Karakalpak artists.
With the opening speech the director of the museum G.Izentaeva opened this event. The Honored Mentor of the Youth of Uzbekistan, the People's Artist of Karakalpakstan, J. Lepesov, in his speech, recalled the horrors and deaths of the brothers in the Second World War. Veterans D. Sayipov, G. Sabirov wished everyone a peaceful life and their children and grandchildren would never know the horrors of war.
At the event, museum researcher D. Pirnazarova made a report on the theme "Fine Arts of Karakalpakstan". Further, she presented to the attention of the participants the presentation "Theme of heroism in the visual arts".
The event was attended by artists, veterans and students of the specialized school of fine arts of the Republic of Karakalpakstan under the Academy of Arts of Uzbekistan.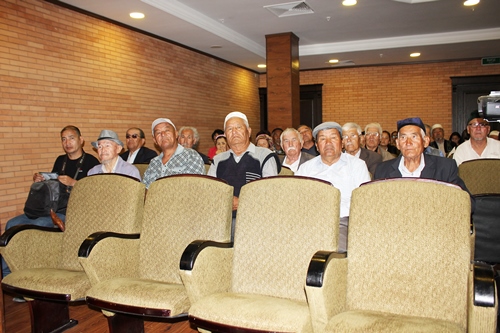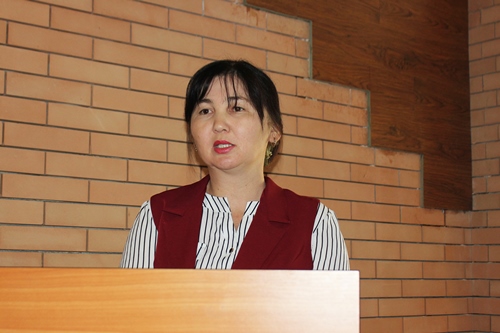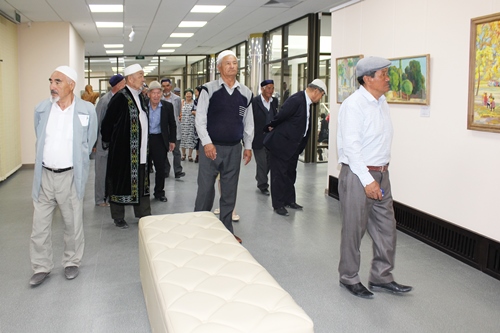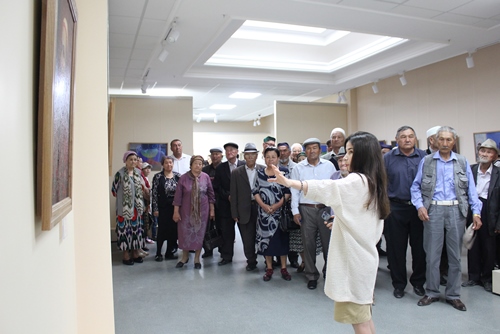 ---
<< Выставка в Ташкенте
Выставка одной картины >>
---