Festival "Friendship of Peoples"
18 May 2019
One of the priorities in the Development Strategy of Uzbekistan in 2017-2021 is to ensure inter-ethnic harmony and religious tolerance. The republic holds events in order to fulfill the tasks set for the development strategy. In pursuance of this state program, the State Museum of Arts of the Republic of Karakalpakstan them. I.V. Savitsky hosts Festival entitled "the Friendship of Peoples".
Since ancient times, the peoples of Central Asia lived side by side in friendship and harmony, mutually enriching each other's cultures. Karakalpaks, Uzbeks, Kazakhs, Tajiks and Turkmen have primordially friendly and kindred roots, many families have become related. For many centuries the fraternal peoples used water from one river.
An ancient proverb says: "A friend is known in trouble, friendship between fraternal peoples is tested by time. In difficult moments, they constantly supported each other, in particular, the pain and suffering were perceived by the Karakalpaks as their own.
Cooperation in the cultural and humanitarian sphere is deepening. In recent years, the Days of Culture of Uzbekistan have been alternately held in the capitals of the countries of Central Asia.
The government is making efforts to create favorable conditions for the Kazakh, Tatar, Uygur, Turkmen, Tajik, Russian, Korean and other diasporas living on the territory of Uzbekistan. About a thousand citizens of other nationalities live in Uzbekistan.
In order to preserve the traditions, language and culture of the fraternal peoples, Republican cultural centers have been established in our country since the first years of independence. Cultural centers with different circles function in the Republic, and there are faculties of various philology in many universities of the republic. By the way, in 2017, the Nukus State Pedagogical Institute named after Azhiniyaz opened a faculty for the preparation of primary school teachers for teaching in the Turkmen language.
In general, the relations of fraternal peoples are experiencing the most favorable period for the further development of full-scale cooperation and enriching it with qualitatively new content. There is no doubt that the current festival, organized by the Museum of the State Museum of Art of the Republic of Karakalpakstan named after I.Savitsky makes an additional contribution to the strengthening of friendship of Uzbekistan with neighboring countries and will contribute to building up a multifaceted, multi-level and mutually beneficial partnership between our states.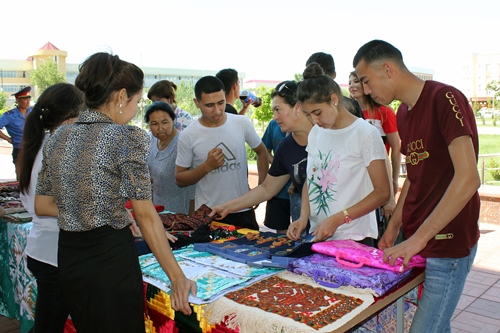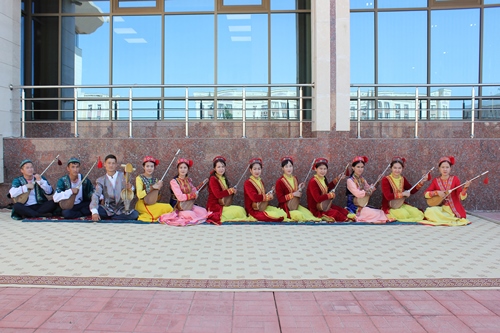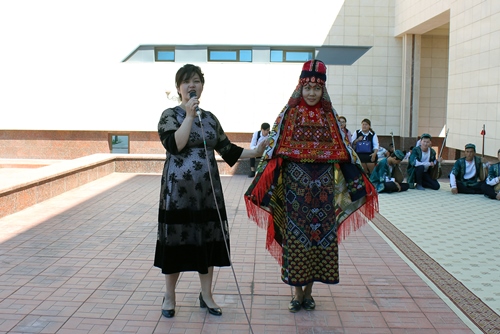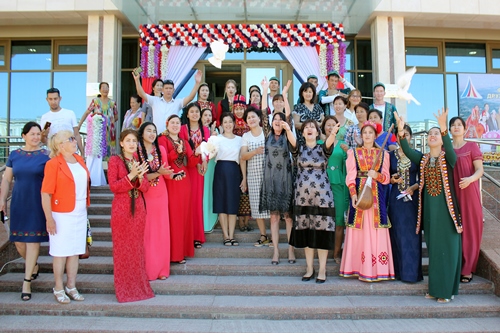 ---
<< The exhibition dedicated to the International Museum Day
The exhibition "Culture of Central Asian People" >>
---