The exhibition "Culture of Central Asian People"
18 May 2019
On May 18 the State Museum of Art of the Republic of Karakalpakstan named after I. Savitsky opened the exhibition "Culture of Central Asian People", dedicated to the 18th of May - International Museum Day.
The purpose of the exhibition is to introduce art lovers and museum visitors to the rich heritage of the peoples of Central Asia, thereby strengthening the relations of friendship, tolerance and interaction between peoples, to show the relationship between them and the similarity of cultures.
The exhibition presents about 90 exhibits from the museum, many of which have not previously been exhibited. These artistic creations are originally made by masters and simply by the labor people of various parts of Central Asia. It was they who, with the help of their creative imagination, created everyday objects, embodying in them bright and expressive artistic images, into which they breathed their most beautiful feelings and aspirations. The objects of different nations of Central Asia presented at the exhibition have much in common and at the same time have their own distinctive features, which reflect the traditions of a particular people.
The exhibition displays for instance, the Turkmen headdress "Gainach", Turkmen, and Kazakh pile and non-pile carpet products, which were made throughout Central Asia.
The decorations of every nation and tribe were unique and valuable in their own way. They were in perfect harmony with the form, silhouette, lines and colors of national clothes.
Visitors can see the Uzbek, Kazakh and Turkmen jewelry.
Also bronze, copper and more objects are on display.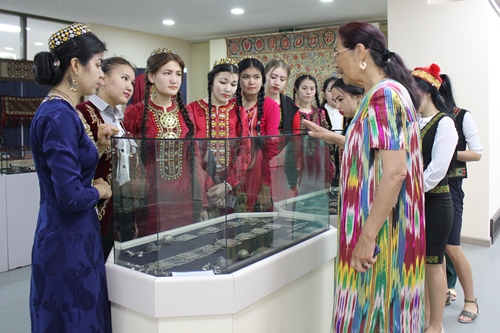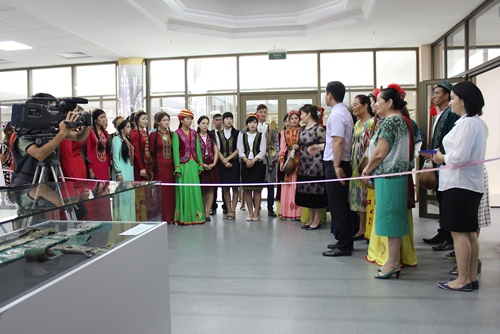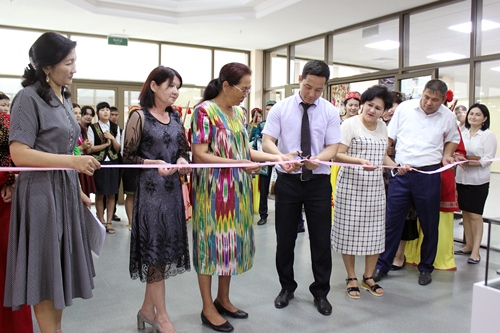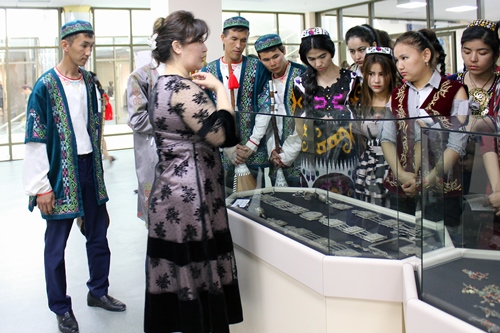 ---
<< Festival "Friendship of Peoples"
Travelling exhibition "The applied art of Karakalpak people" >>
---