A solo exhibition of Barlykbay Aytmuratov
20 January 2017
On the 17th of January, 2017 at the museum was held the opening of the solo exhibition entitled "The artist living in his images "by B. Aytmuratov Honoured Worker of Art of Republic of Karakalpakstan, laureate of State Prize named after Berdakh.

The exhibition demonstrates about 100 works of B.Aytmuratov. The paintings from his private collection, from the collection of Karakakalpak State Museum of Local Studies and including the collection of works from National Museum named after Berdakh are on display.
The exhibition was opened by the museum director speech. The exhibition was attended by representatives of Ministry of Culture and Sports of Republic of Karakalpakstan and Karakalpak department of Academy of Arts, relatives and friends of the painter and mass media staff.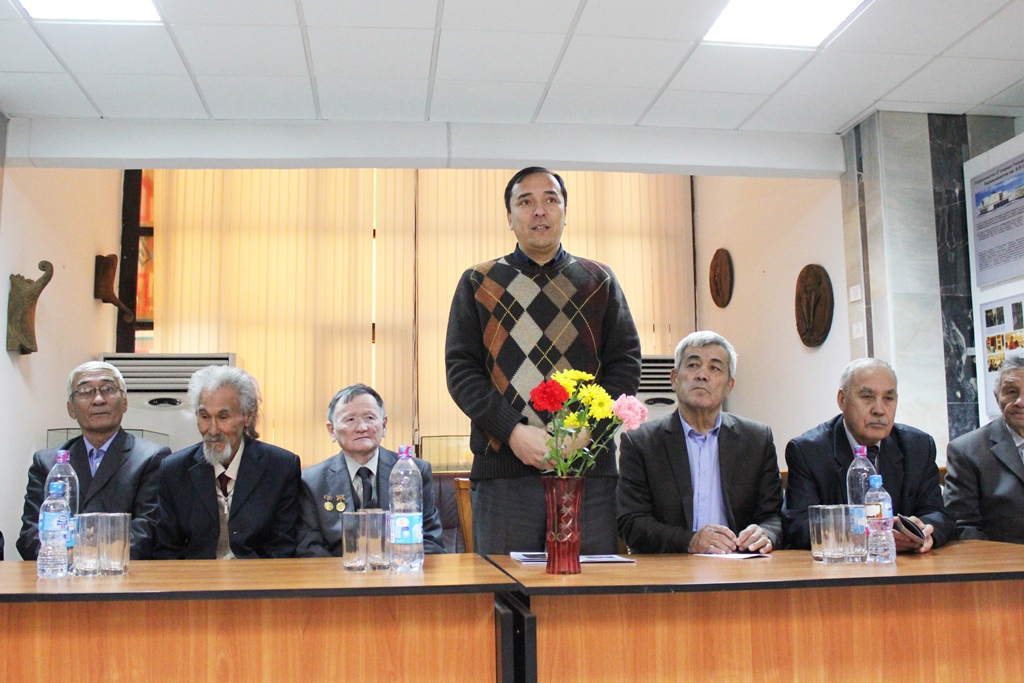 ---
<< Stars of the uzbek theatre and cinema at the museum
Attention! >>
---