Conference at the museum
21 april 2015
The meeting of the Committee on the foreign policy of the Senate of Oliy Majlis of the Republic of Uzbekistan jointly with the Jokargi Kenes and Office of UNESCO was held on April 20th, 2015 for discussing and implementing in the Republic of Karakalpakstan the requirements of the "Convention Concerning the Protection of the World Cultural and Natural Heritage" (Paris, November 23rd, 1972)
The issues of preservation of cultural monuments and existing problems on the territory of Karakalpakstan were discussed at the meeting and various suggestions were made to address them.
The Chairman of the Committee on the foreign policy of the Senate of Oliy Majlis of the Republic of Uzbekistan S.Safaev, the Head of the UNESCO Office in Uzbekistan Krista Pikkat, US Ambassador to Uzbekistan Pamela Spratlen, the Head of the Delegation of the European Union to the Republic of Uzbekistan Yuri Sterk, Advisor on Culture and Cooperation of the Embassy of France Olivier Guillaume, officials of the government of the Republic of Karakalpakstan, Karakalpakstan branch of the Academy of Sciences of the Republic of Uzbekistan and other members of the delegation participated at the meeting.
Tours of the museum exposures were organized for the participants of the meeting.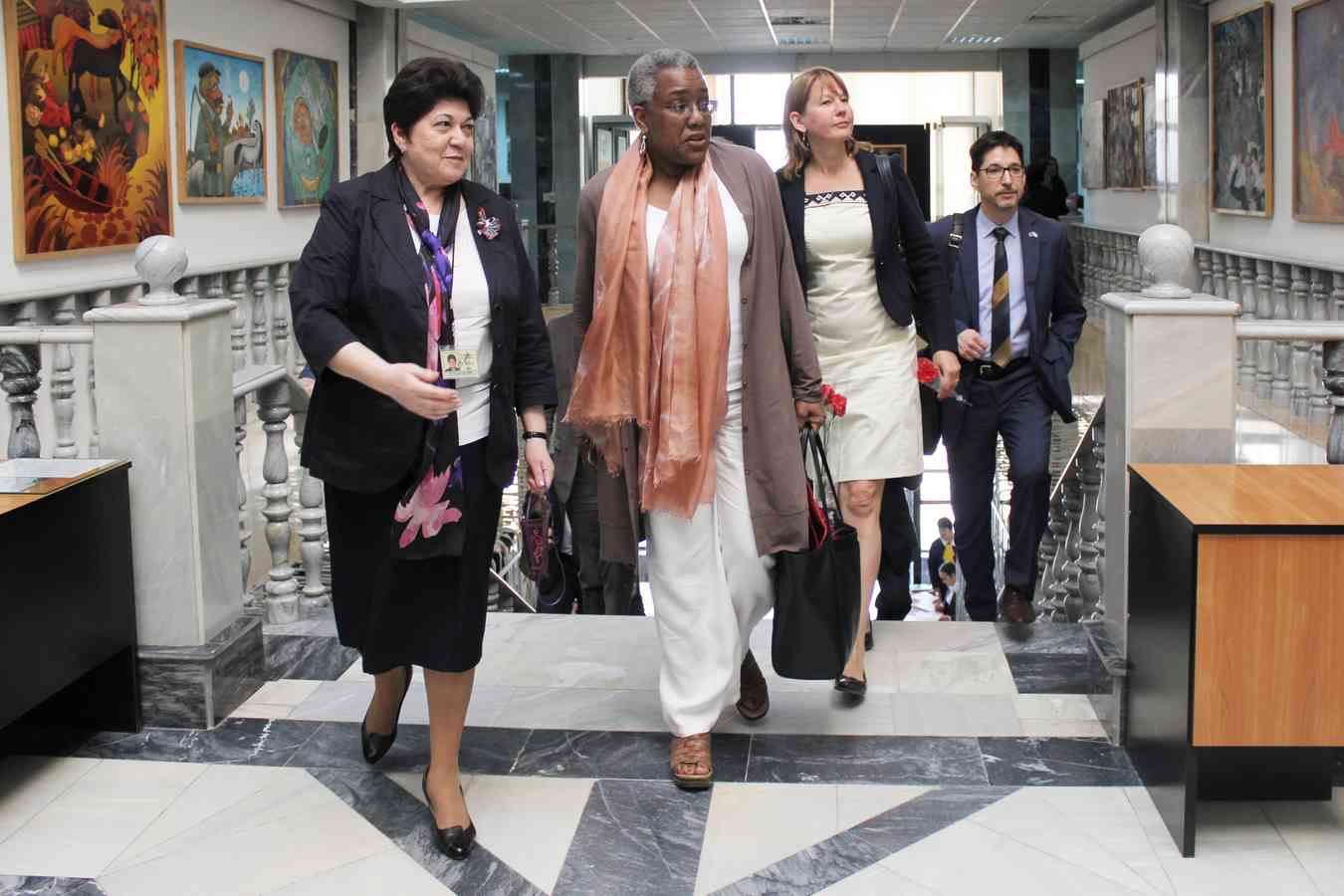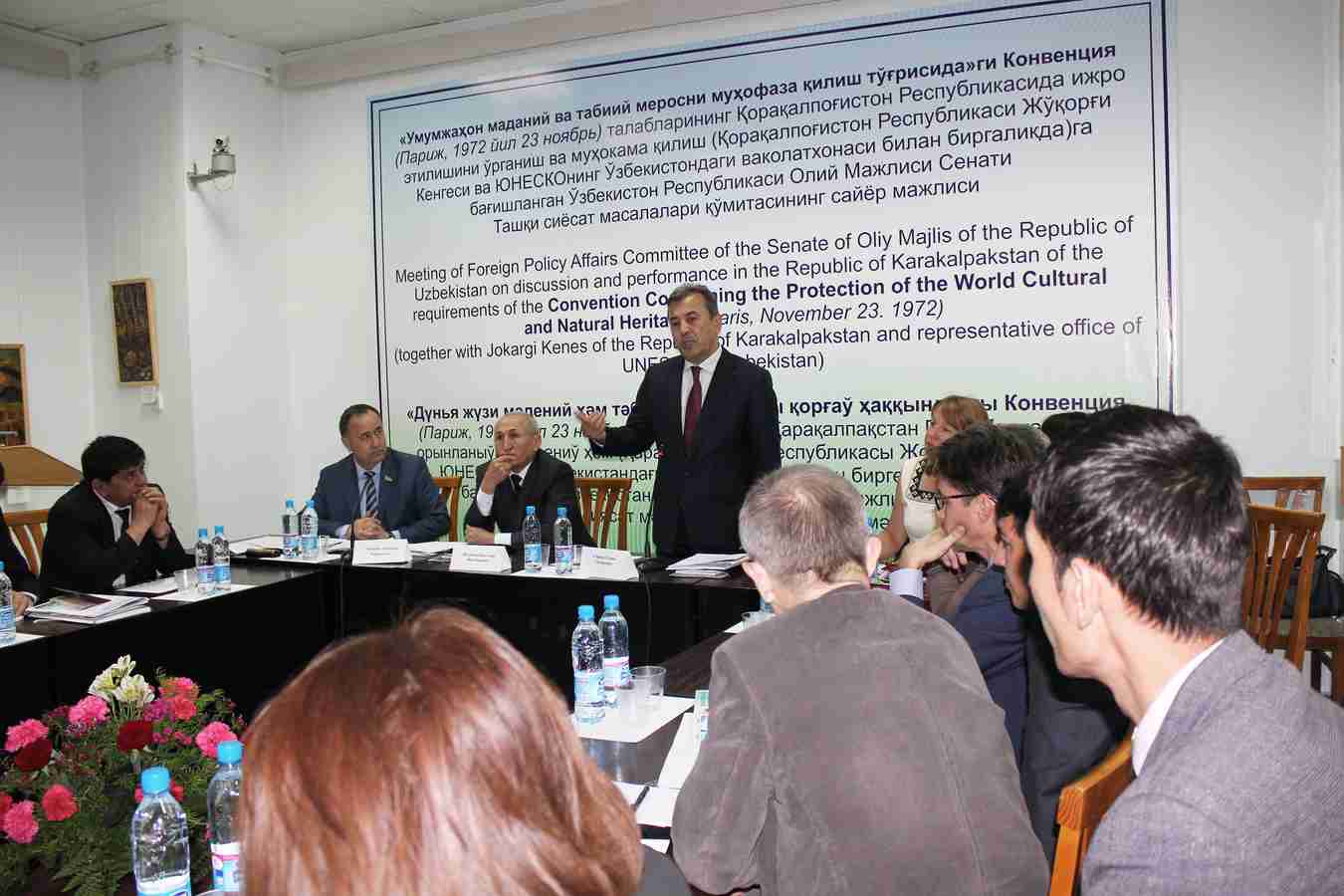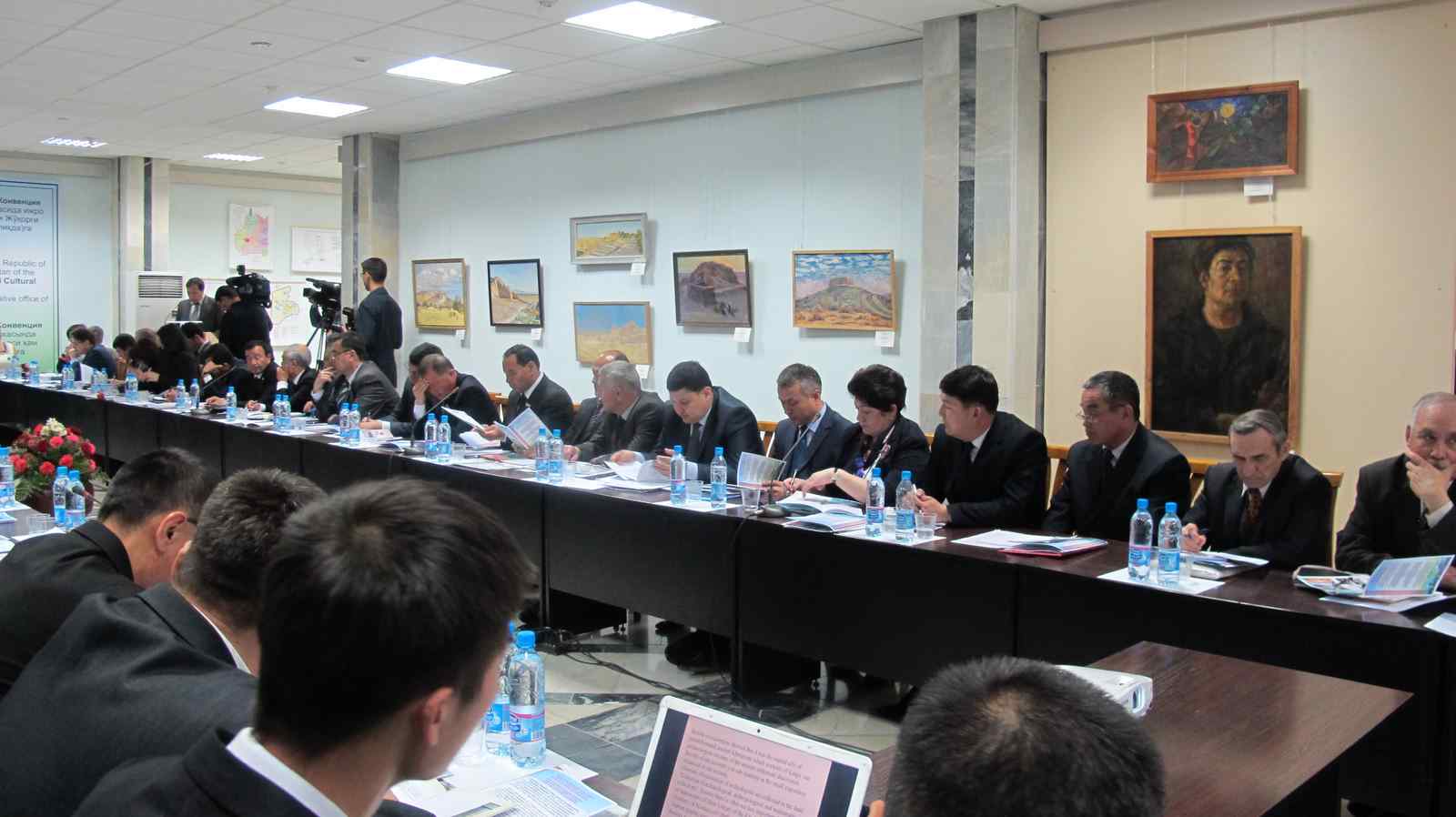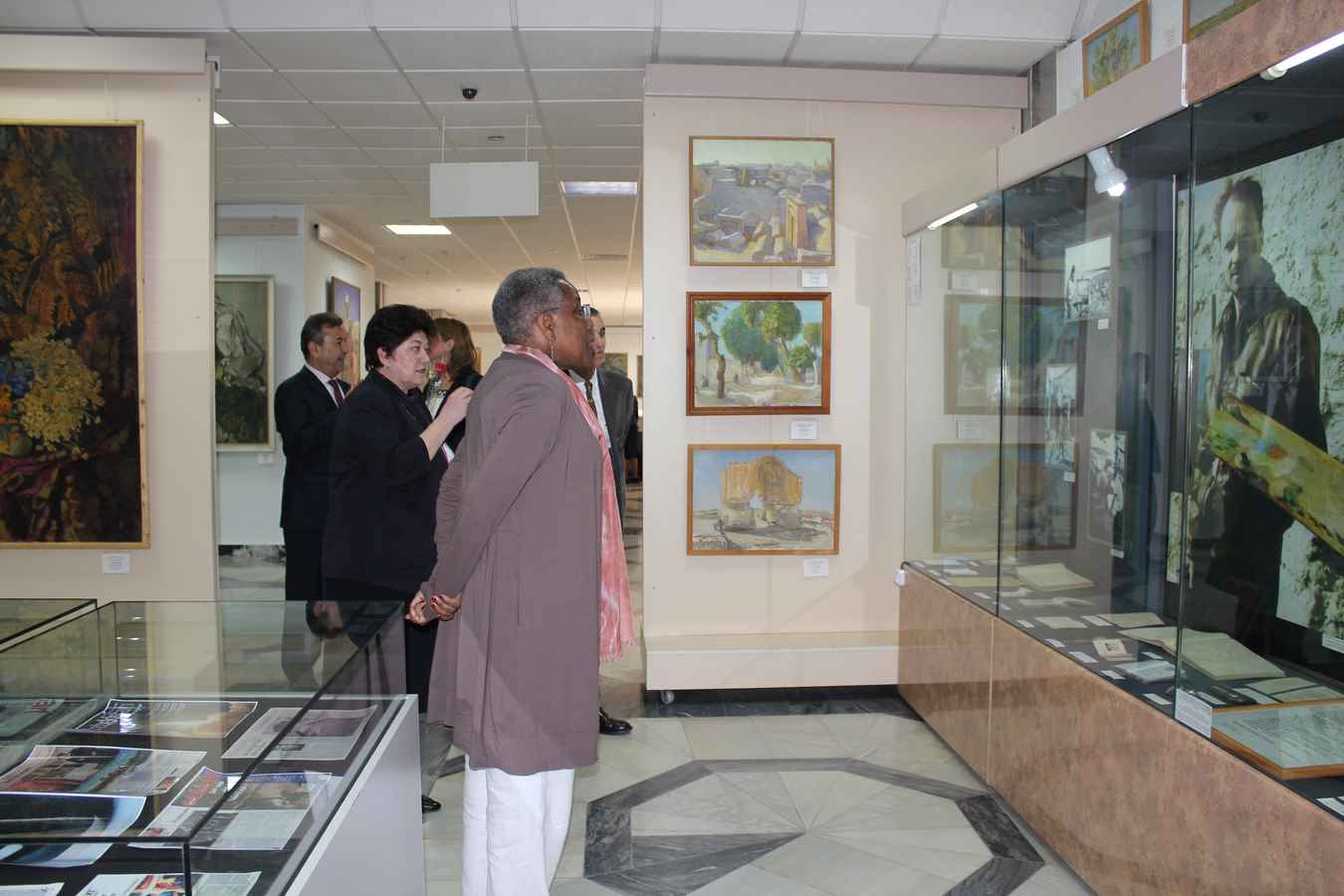 ---
<< The visit of the Russian Diplomats
Our museum "Top Choice 2015" >>
---