The exhibition «Enchantment of stones»
21 February 2018
On February 21, 2018 at the State Museum of Arts of Republic of Karakalpakstan named after I.Savitsky was opened an exhibition "Enchantment of stones".

The exhibition represents more than 90 items of Karakalpak folk-applied art from museum collection. It includes jewellery of Karakalpak woman: chest decoration-char tuyme, amulets, earrings, bracelets, necklaces and beads. The precious and semi-precious stones' colours had a big significance in decorating which were traditionally used in Karakalpak jewellery. Cornelian, coral, turquoise were the most popular stones among Karakalpak jewelers.

The exhibition is notable for its display of jewellery that had been loaned to foreign exhibition "On the tracks of coral" in Naples (Italy) in 2000.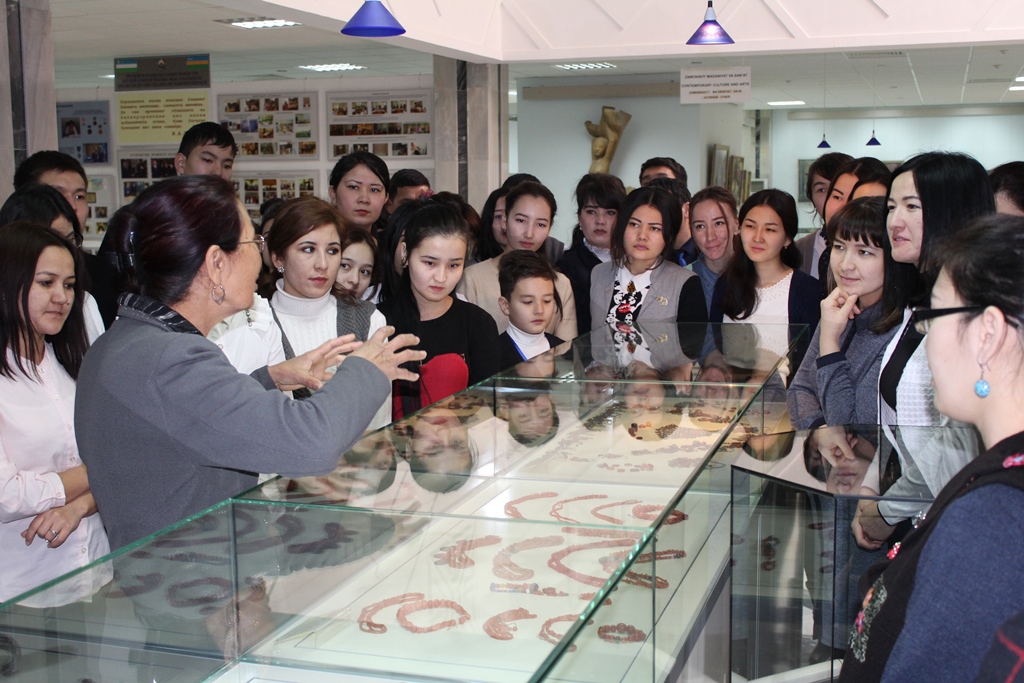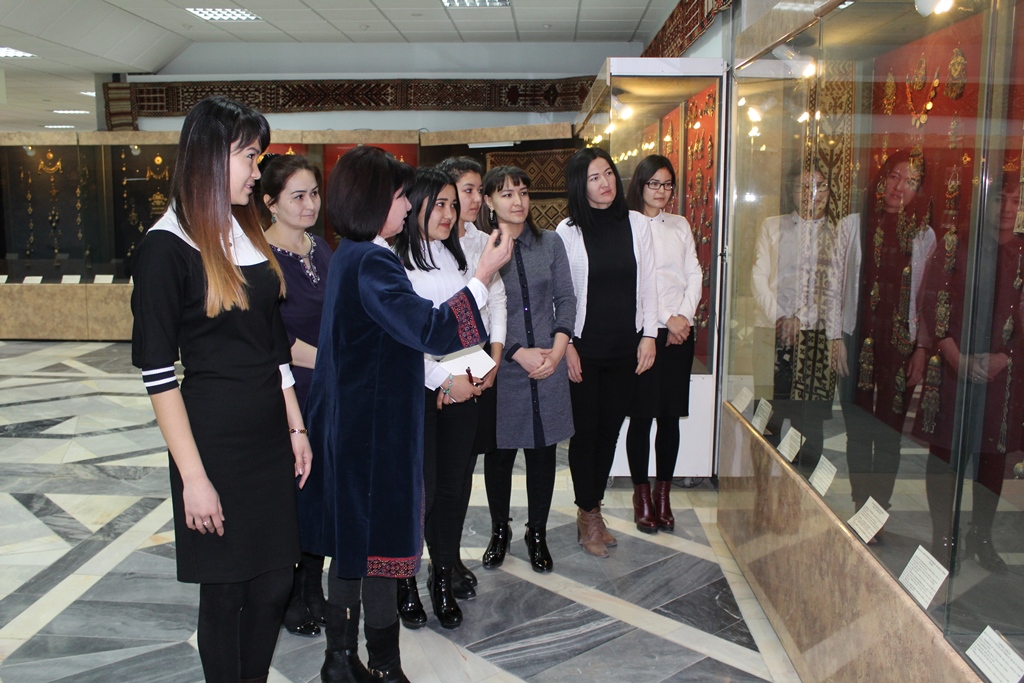 ---
<< Visit of Kazakhstan ambassador to the museum
Delegation of the European Bank of Reconstruction and Development >>
---