Visit of Tatyana Karimova to the museum
23 January 2018
On January 23, 2018 Tatyana Akbarovna – a widow of the First President of Uzbekistan, Islam Karimov and Sayora Sharafovna –a daughter of Sharaf Rashidov visited the State Museum of Arts of Republic of Karakalpakstan named after I.Savitsky in the framework of their visit to Karakalpakstan.

Honorary guests have seen the museum expositions with a great interest accompanied by museum's chief curator V.Sycheva
Having shared with her impressions in museum's visitor book she noted in particular: "The museum has made a great impression on me. Its collections are the pride of all Uzbekistan.I'd like to express my gratitude to the museum staff for their dedication and high professionalism".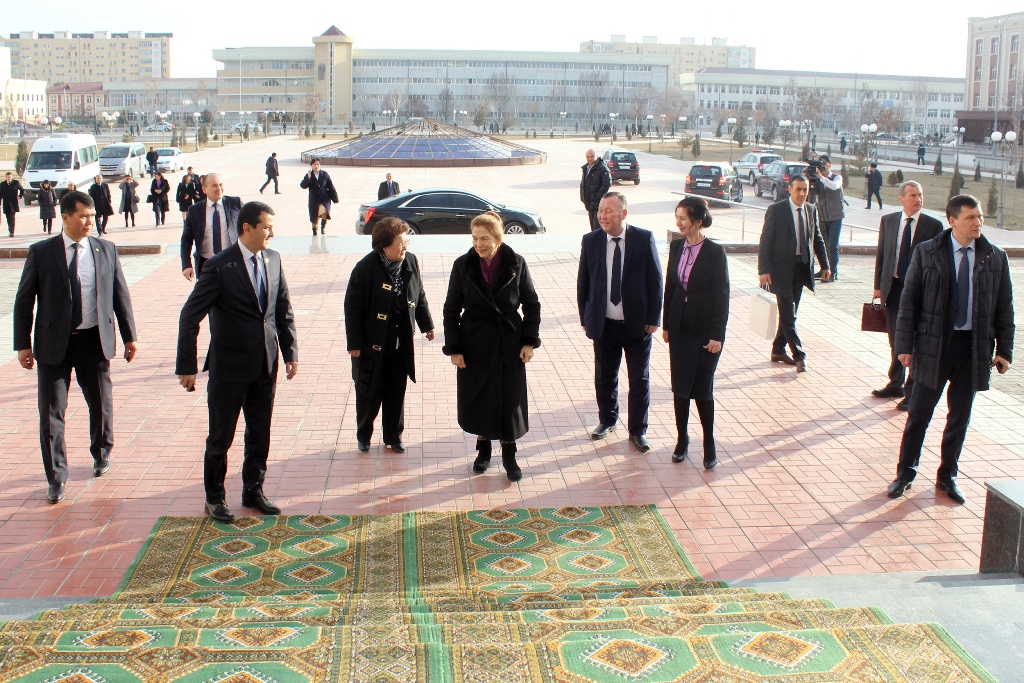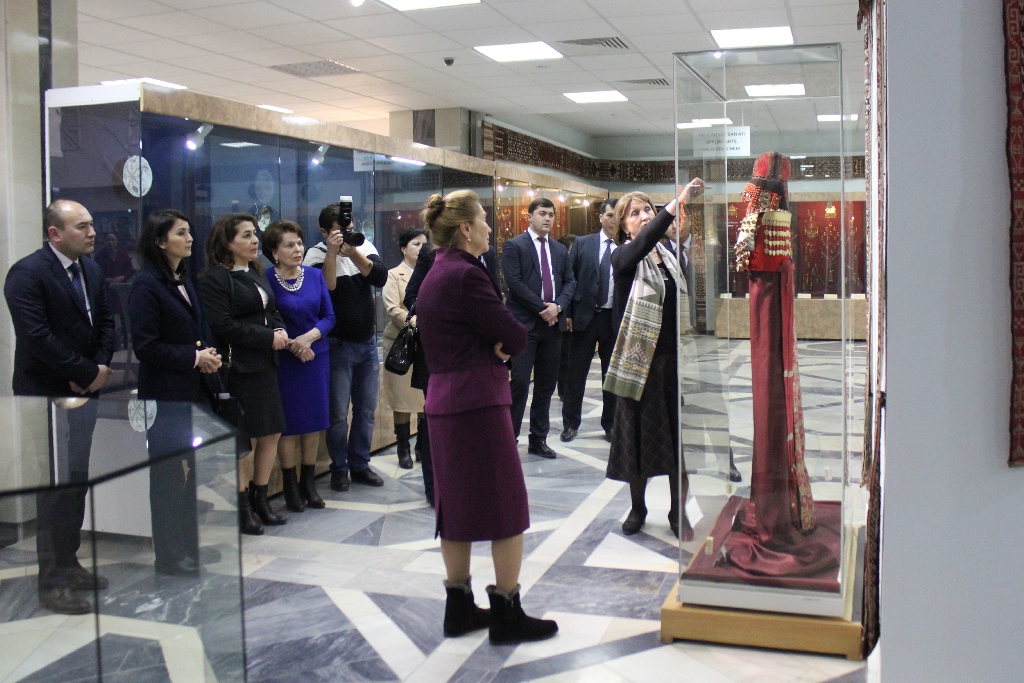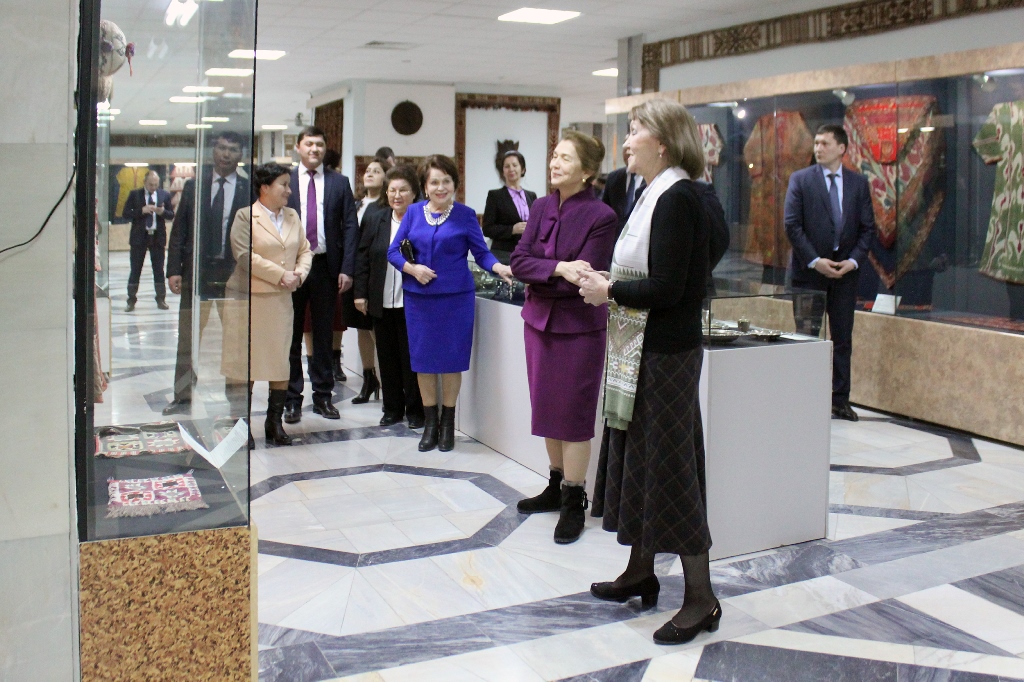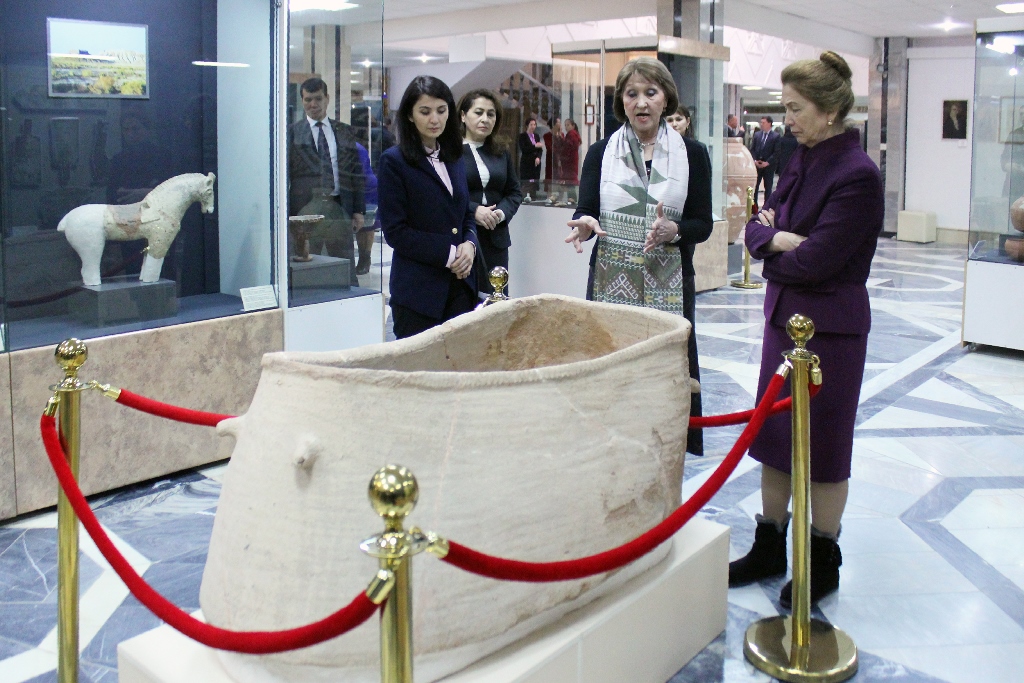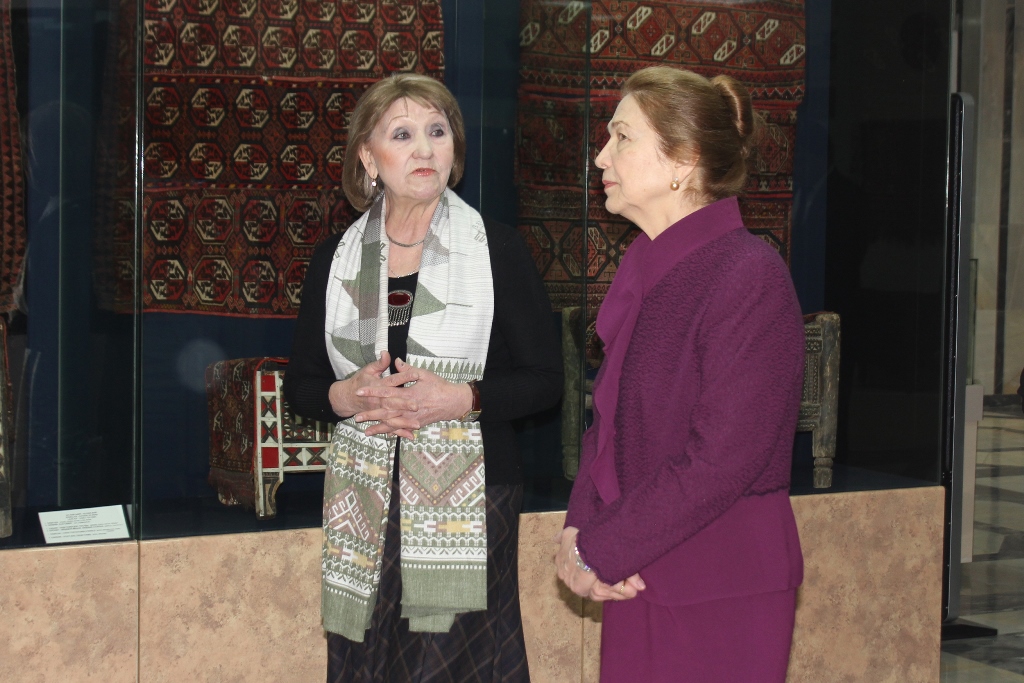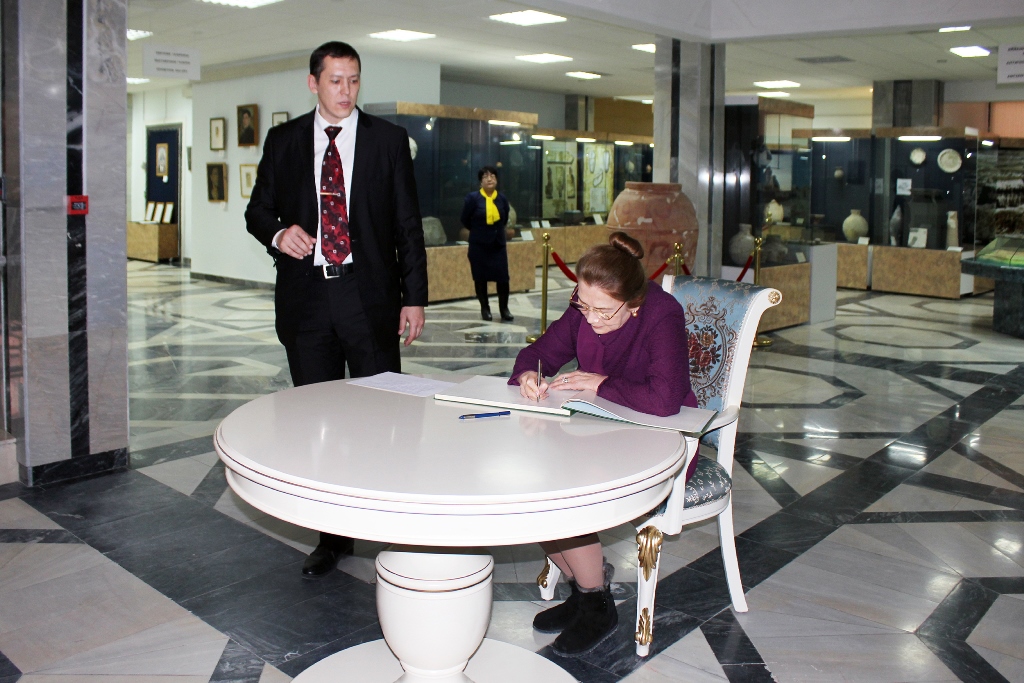 ---
<< The meeting dedicated to the 80th anniversary of First President of Uzbekistan, I.Karimov
Announcement! >>
---