The exhibition "Treasures of Nukus" has been recognized as the best exhibition of 2017 year in Uzbekistan
30 June 2017
For the purpose of improvement of museum activities the Ministry of Culture Affairs of Republic of Uzbekistan adopted the order dated from 11.05.2017 "About celebration of International Museum Day". In the framework of professional holiday the contest "Museum is a mirror of the history" was organized.

On the 18th of May, 2017y. the contest winners were awarded with diplomas in six nominations at the State Museum of Art of Uzbekistan. Among the winners the State Museum of Art of Republic of Karakalpakstan named after I.Savitsky received a diploma in nomination "The best exhibition of the 2017year". Thanks to the exhibition "Treasures of Nukus" which was organized in the Pushkin State Museum of Fine Arts in Moscow, more than 100 000 visitors could see the masterpieces from the museum collection. At the exhibition were represented more than 230 exhibits of the museum from April 5 till May 31, 2017.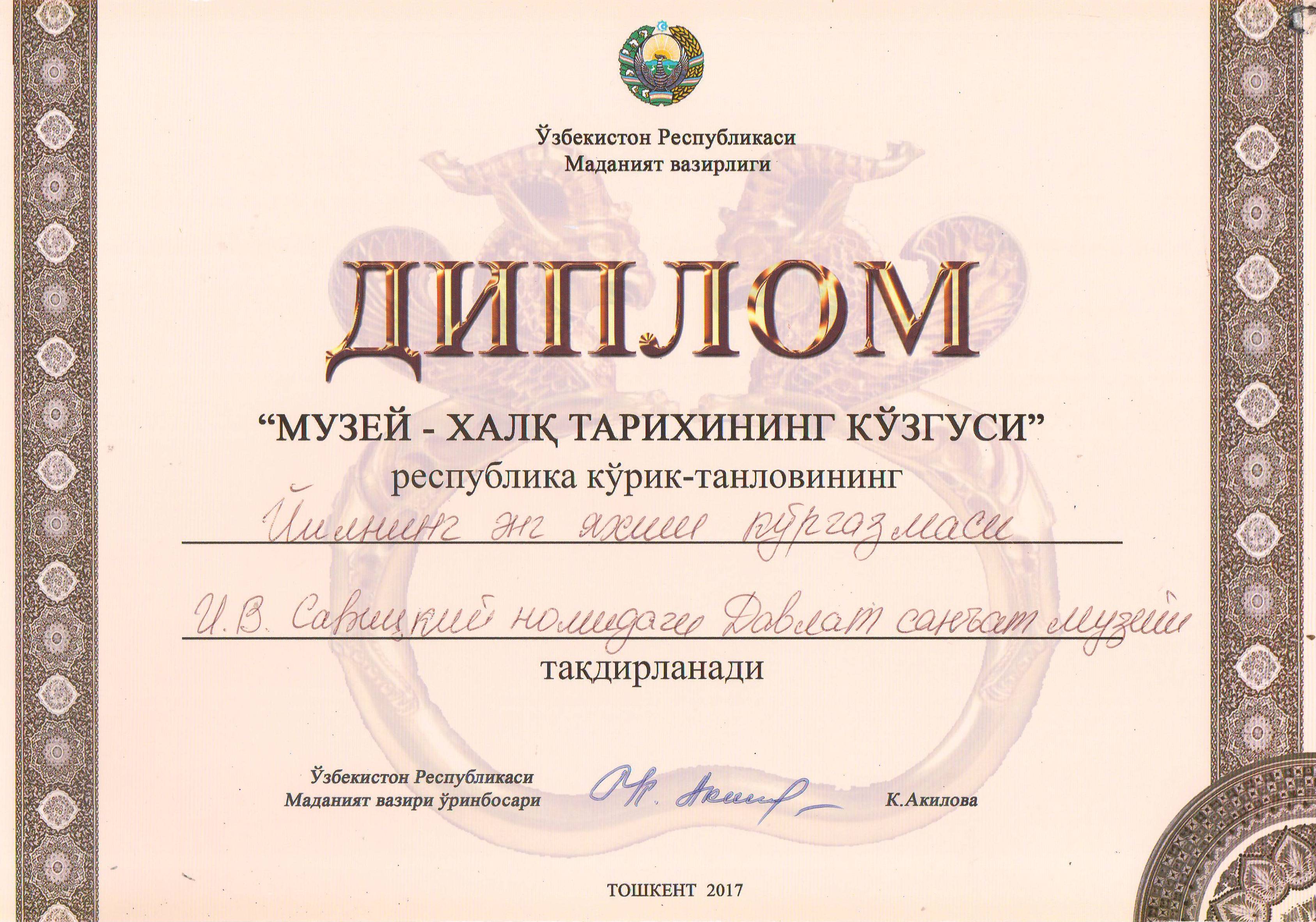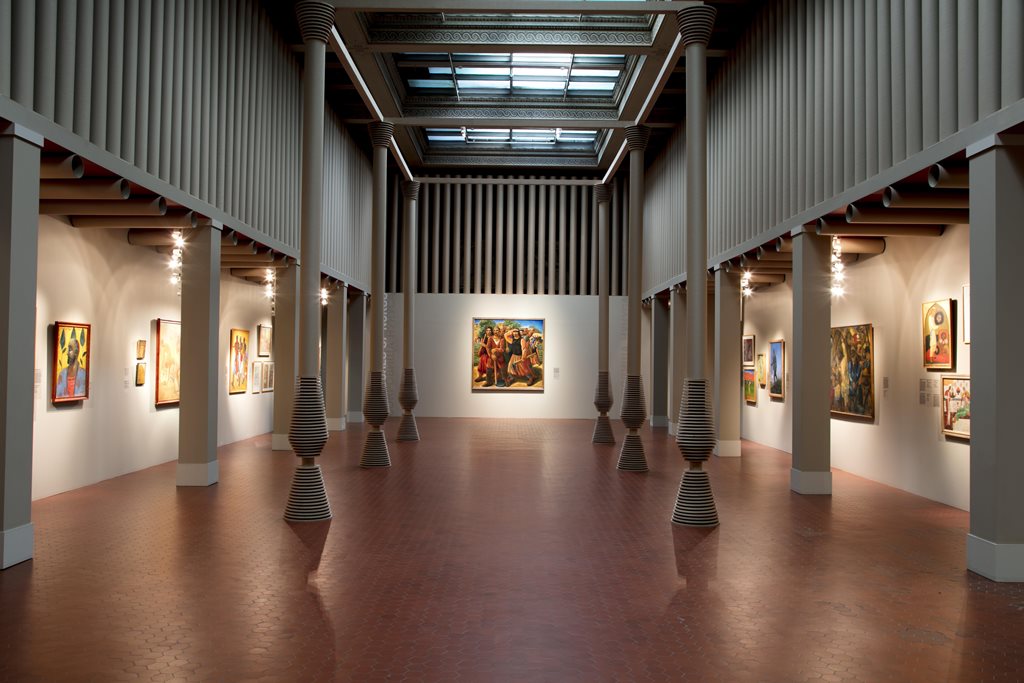 ---
<< The youngest visitors of the museum!
Announcement! >>
---