The exhibition "Traditional costume of Karakalpak man"
19 October 2017
On the 19th of October, 2017 at the State Museum of Arts of Republic of Karakalpakstan named after I.Savitsky was held the opening of the exhibition entitled "Traditional costume of Karakalpak man". The exhibition is dedicated to the less discussed theme- man's fashion.

The exhibition displays costumes, shoes and other accessories of Karakalpak men. The traditional costume of Karakalpak man has a number of peculiarities in colour, style of wearing, hardly seen details of cuts of some costumes. The general view of Karakalpak man's costume is characterized by its strictness. Its traditional fashion was formed in the middle of XIX century.

There are two kinds of Karakalpaks man's robe: shapan- it is a robe with lining and the other one –shekpen is a woolen from hand- made broadcloth without lining and this kind is distinguished from shapan with its wide and loose shape.

Man's robe –shapan has some types: with lining and without lining. The festival robes were polished that made them glossy and ceremonial. The robe of Karakalpak men is of a typical Central Asian style with straight and long sleeves/ The sleeves were supposed to cover all the hand. Collars were stitched. Instead of gussets under the armpits were sometimes made horizontal slits were fringed. The low side slits were trimmed with multicolored braid.

Man's belts so called "degment belbew" or "kamary belbew" are of particular interest. The belts were made of woolen cloth or leather and the surface of the belt was decorated with silver details. The silver parts of the belt were prepared by jewelers. Sheath and other man's accessories were hang to the belt.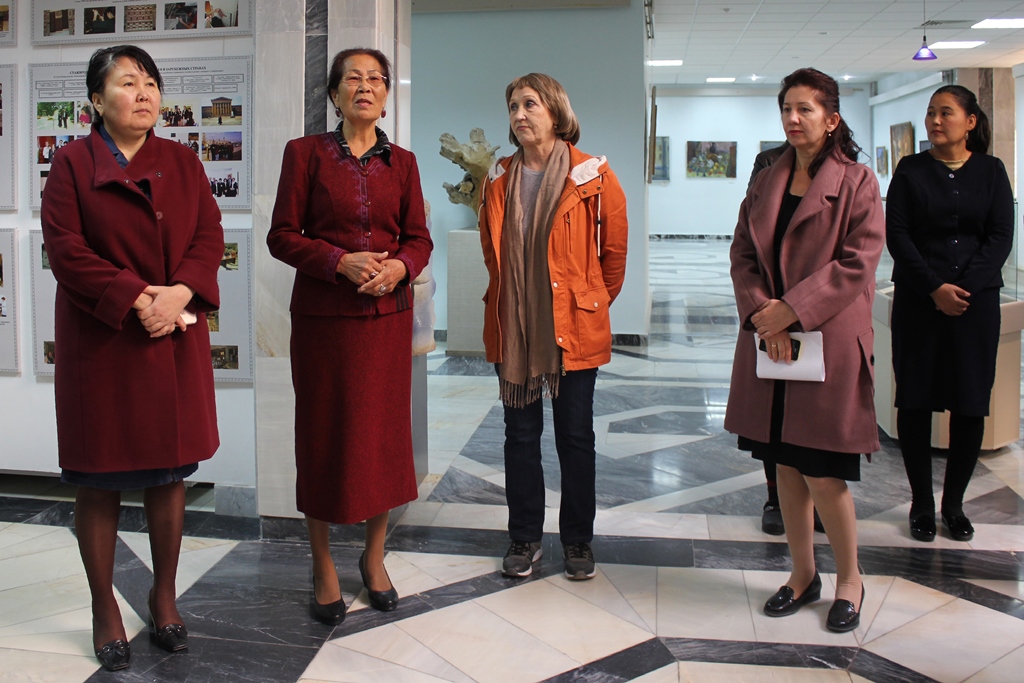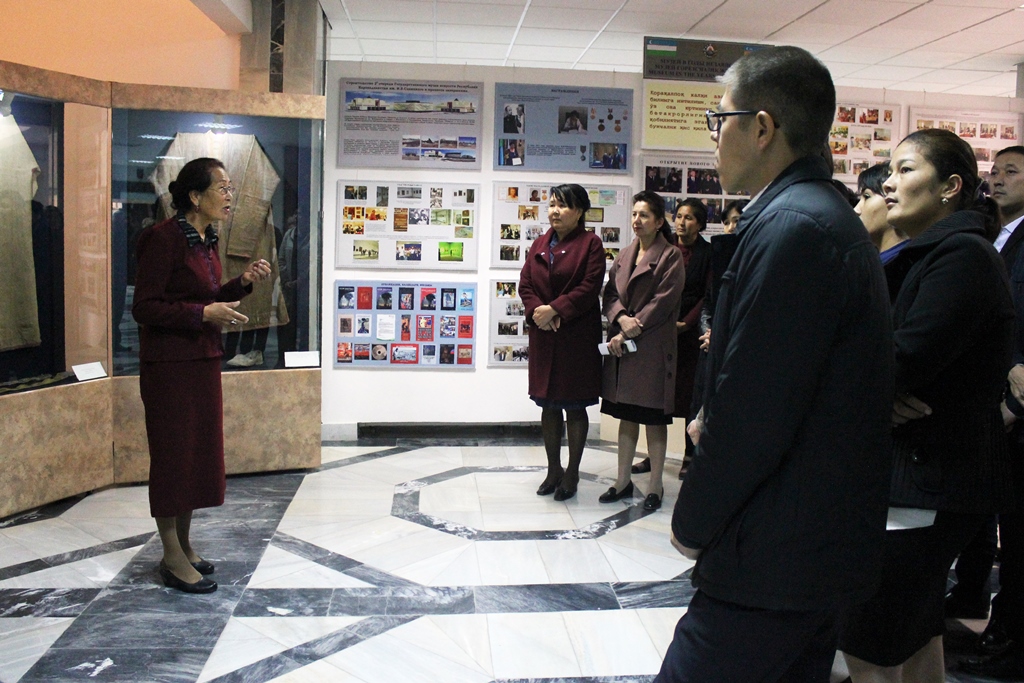 ---
<< Scientific conference
Visit of the Head of United Nations Office in Tashkent >>
---