Exhibition "Undying Star"
12 January 2019
On February 12, at the State Museum of Art of the Republic of Karakalpakstan named after I. Savitsky opened an exhibition "Undying star" dedicated to the 80th anniversary of the Honored Artist of Uzbekistan and Karakalpakstan, laureate of the State Prize named after Berdakh, the first professional artist in the history of Karakalpak art Kydyrbay Saipov. Along with archival photographs depicting vivid events in the artist's life, the exhibition also features about 50 theater sketches and paintings from the museum's collection.
Kydyrbay Saipov was born in 1939 on September 10 in the Chimbay district of Karakalpakstan.

His interest in the visual arts began in his childhood. In 1952-1957, he studied at the Tashkent State Fine Arts School named after P.P.Benkov. His teachers were P.Petrov and Y.Elizarov.

In 1957, Saipov graduated from this institution and received a high score for his thesis "Bozatau".

In the same year he began his work in the State Theater of Musical Drama and Comedy named after K.S. Stanislavsky as a production designer. A year later he was already working as a chief artist.

Saipov began his theatrical activity with a thematic play dedicated to the historical uprising "Bakhyt" by T. Allannazarov. He later designed the scenery for a number of performances, such as: "Berdakh" by J. Aymurzaev (1958), "White Lotus" by K. Vinnikov and U .Oskarov (1959), "Alpamys" by N.Davkaraev (1961), "Forty Girls" by I. Yusupov (1963), "The Daughter of Cuba" by K. Listov (1963), "The Daughter of Karakalpak" by T. Kayipbergenov (1967), " Navoi in Astrabad "I.Maksumov. In a short 15 years in the theater he designed over 50 performances.

Working in the theater, he tried to combine and creative activities.

Works created by the artist in the genre of portraiture and landscape are distinguished by their special lines and color decisions.

The amazing talent of the artist is manifested in such works as "Evening. Bright Autumn "," Sunset "," Self-portrait "," Pink Sunset "," Portrait of a Girl "," Portrait of B.Matchanov ".

This exhibition provides an example for both young artists and art lovers, selfless service to their people.

Despite the fact that Saipov early died, his work is immortal. He made a significant contribution to the development of Karakalpak art.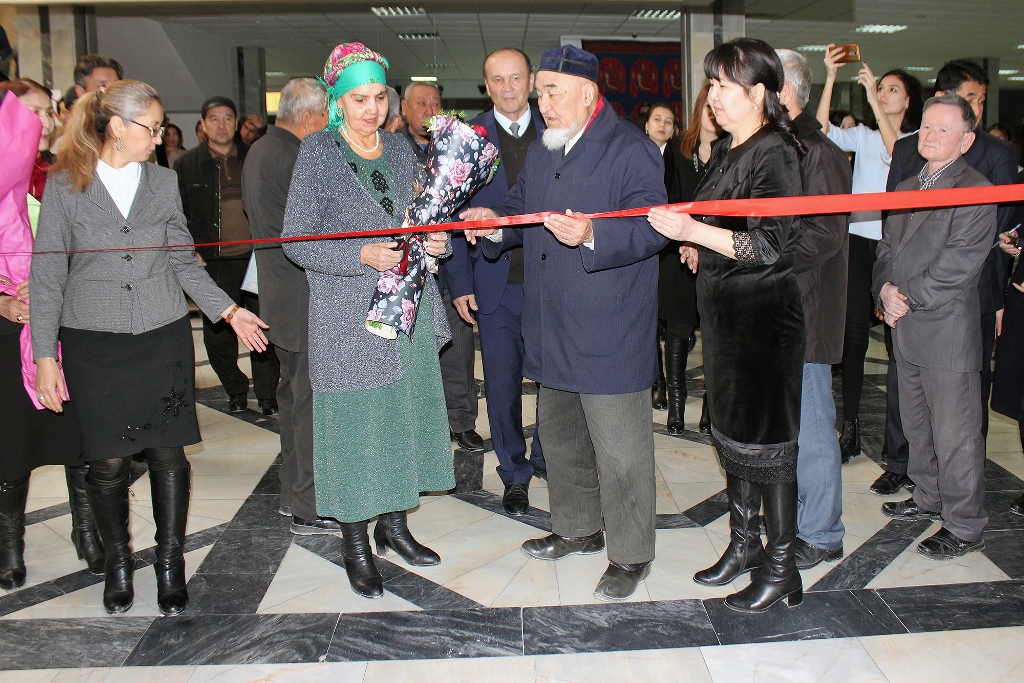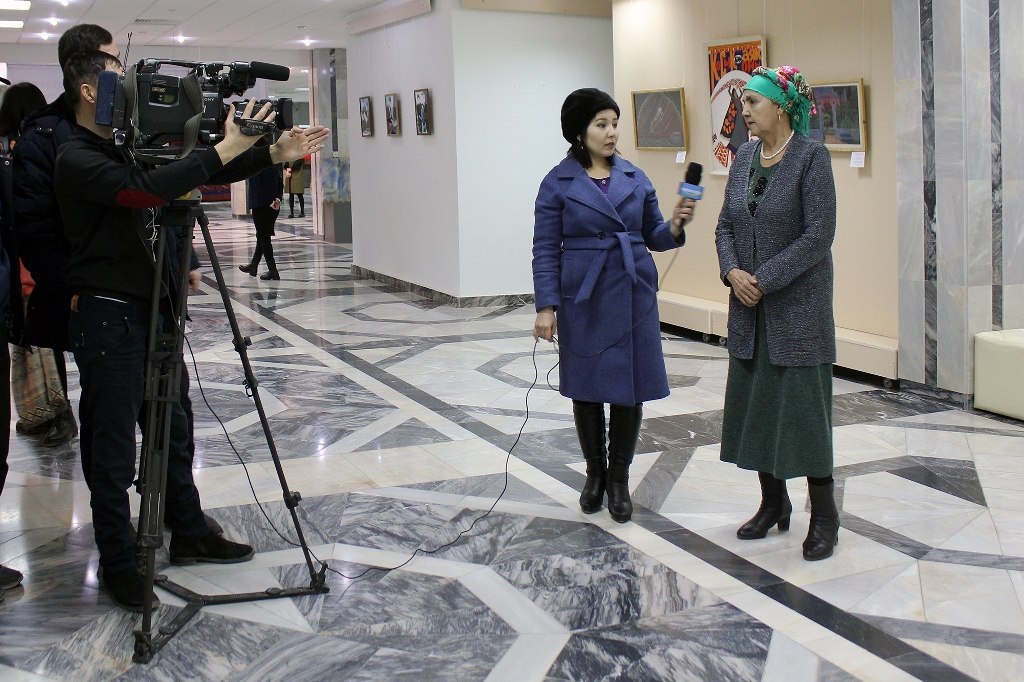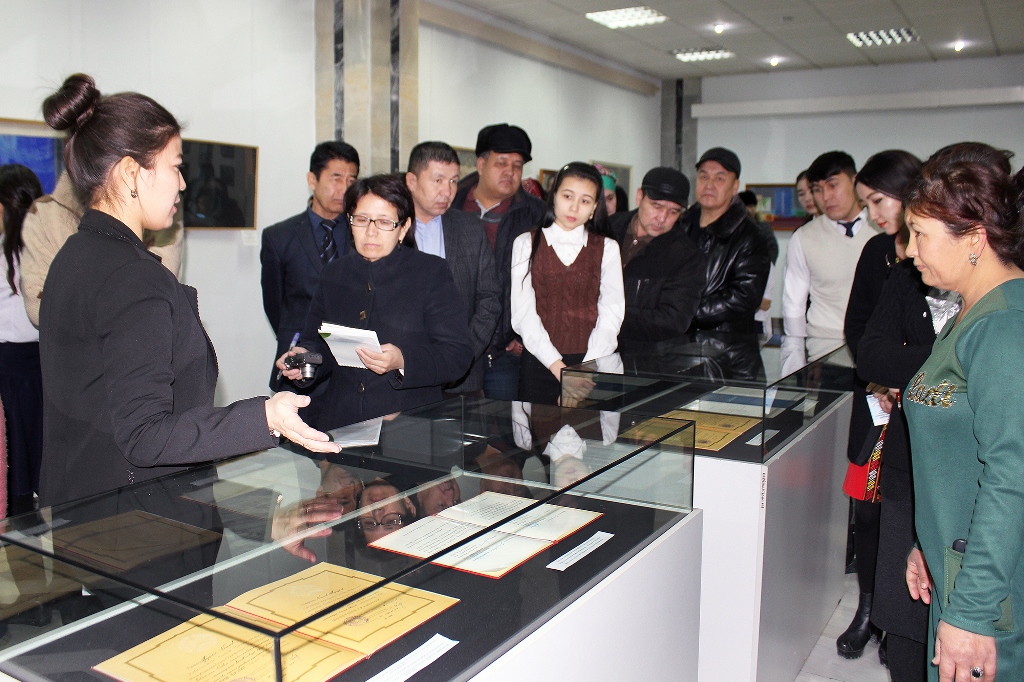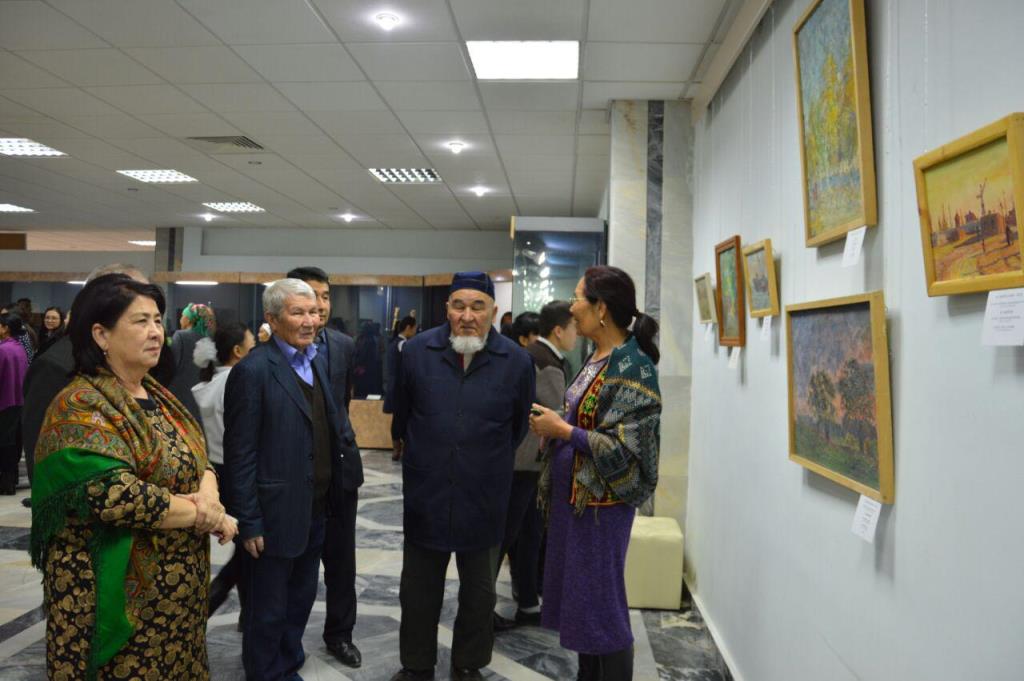 ---
<< The exhibition "Signs and inscriptions on ancient artefacts"
Exhibition "Echo of Fauna" >>
---