The restorer Alvina Shpady is a person of the miraculous profession
13 November 2017
Today the museum staff expressed warm wishes to one of the elder staff member of the museum, painter and restorer Alvina Shpady due to her retirement.

Alvina Shpady is a bright event in the history of culture in Karakalpakstan and has become a real legend. Over 40 years she dedicated her life to the museum working at first as a restorer and later a head of restoration department in the museum. She was a co-author of many museum expositions. A.Shpady is Honoured Worker of Culture of Karakalpakstan and member of Creative Association of Academy of Arts of Uzbekistan.

She was born in Turkmenistan. The initial artistic education Shpade received at the Ashkhabad Art School named after Sh.Rustavely in 1957. After graduating from Moscow Textile Institute in 1969 and having got a specialty in "Design of textile industry products" she began to work in the museum of arts on I.Savitsky's invitation.

In the course of these years her interest in the native museum doesn't become extinct and she lead an active life in art. Several paintings of Alvina Shpady are shown in the museum exposition. The artistic diapason of the painter is wide and versatile: from the beginning of the 1970ies she worked as a painter and graphic artist. The early artworks "Still life with a felt", "My childhood", "My grandmother" were highly appreciated by art experts. The main peculiarity of her artistic language –decorativeness began to be formed in them and later it was developed.

In parallel with the art, A.Shpady restores of the museum paintings giving them a new life. She has taught the bases of this complex profession to her students: Gulayim Kabulbekova, Ravshanbek Urazimbetov who will achieve the level of their teacher in the future.

Today we want to express a great gratitude for her hard work and dedication to the profession and patience.

Alvina Andreevna is a personal example of what a man can do if he/she loves his/her work. We wish her a strong health, artistic longevity and let all kind words and wishes about her that have been expressed today will come true.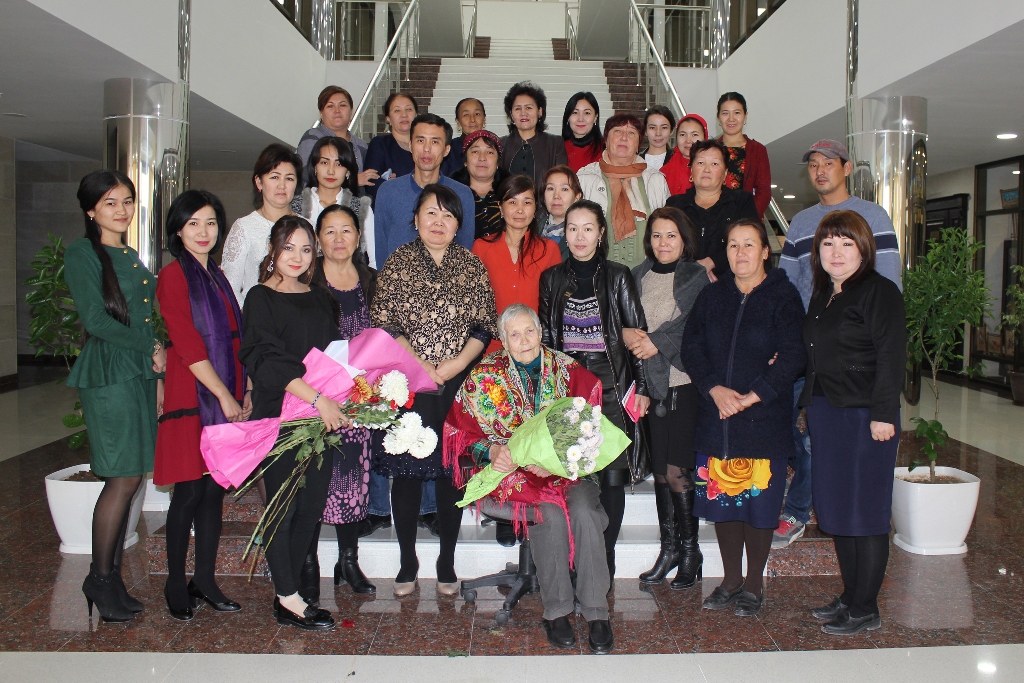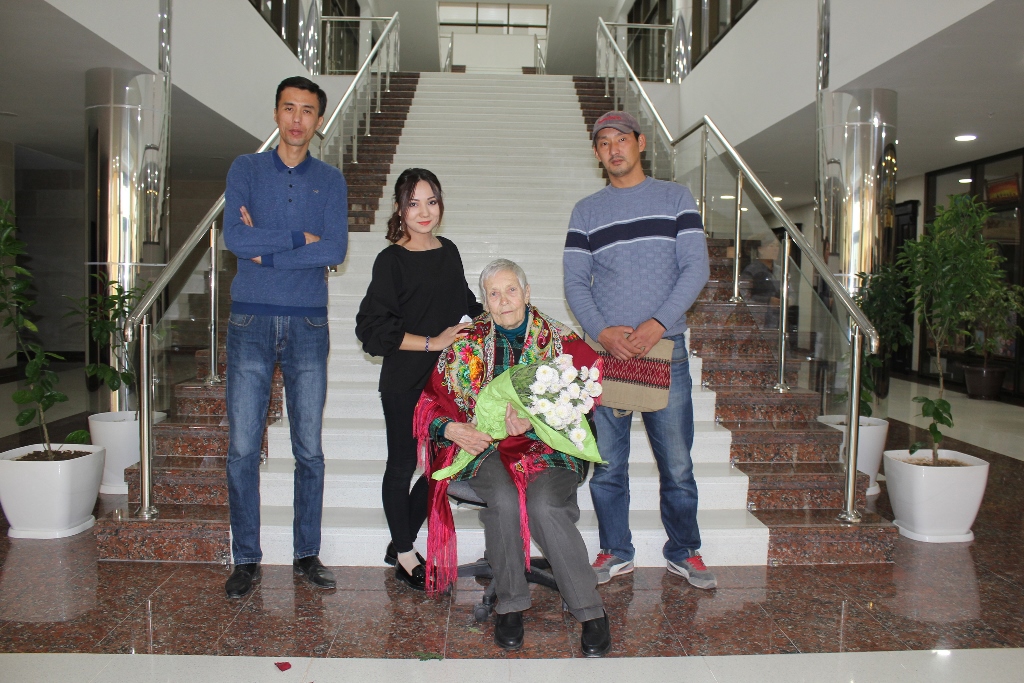 ---
<< The event "Samples of Karakalpak Jewellery"
Master Class "Gold autumn" >>
---