23 April 2019
On April 23, 2019 the State Museum of Arts of Republic of Karakalpakstan named after I. V. Savitsky opened the exhibition entitled "Singer of Native land" of Ural Tansykbaev People's Artist of Uzbekistan, Honoured worker of art of Uzbekistan, laureate of the State Award of Uzbekistan named after Khamza, devoted to 115th anniversary of the great painter.
More than 70 master's landscapes, portraits, thematic paintings are on display. Many graphic works such as «Holiday», «Kazah and Kazakh woman», «Chess players», «Trees», «New and old» and others are exhibited for the first time.
The purpose of the exhibition is to introduce visitors of the museum to the works of Uzbek artist Ural Tansykbaev, bringing up the youth in the sense of patriotism and love to motherland, promote level of knowledge about uzbek art, enhance the level of culture of the local community, strengthen the friendship, tolerance and cooperation between nations.
Ural Tansykbaev was born in 1904, Tashkent in ordinary worker's family and nature was generous, giving him the talent, while the environment, in which he grew, taught him to work hard. In 1919, after finishing Russian 7 – year school named after Ilich in Tashkent, he got a job in tobacco factory. From the age of 17 Ural Tansykbaev started working in a factory. He got the chance in the factory to enter art studio under Tashkent Museum of Arts that has been led by artist N. V. Rozanov. Study at art studio (1924 – 1928) and later in Penza art school, where he was accepted for the latest course of study, was short but significant period for the future oeuvre of the artist. From 1930 he lived and worked in Tashkent.
Early Tansykbaev's works are connected with the search for expressive means, modern forms of representation of reality. They are intensive, decorative and saturated on tincture. In the painting «Khodjikent», done in 1934, there is a method of spatial composition that is lined up by colorful planes. The artist is interested in forms, structures of the objectives such as mountain ranges, houses of old city.
Tansykbaev's oeuvre is particular phenomena in uzbek art whose heritage is immense and was accepted not only in our country but also outside it. The artist's works have been included in gold fund of many biggest museums in the world (The State Tretyakov Gallery, the State Museum of Oriental Art, The State Museum of Arts of Kazakhstan).
Artist's works were displayed abroad (France, China, Japan) representing Uzbek school of painting in many world exhibitions.
Today's exhibition gives an opportunity for amateurs of the art to get acquainted with oeuvre of the great uzbek artist, allows to see his beautiful world, closely feel his wonderful arts, discover new facets of his talent and perceive the scope of his oeuvre.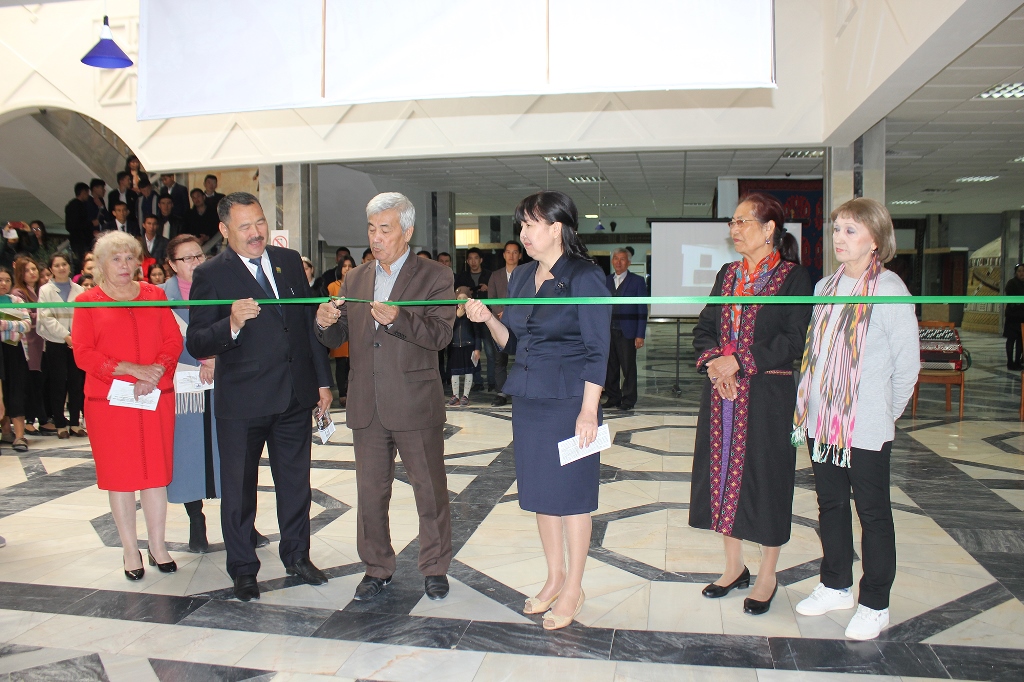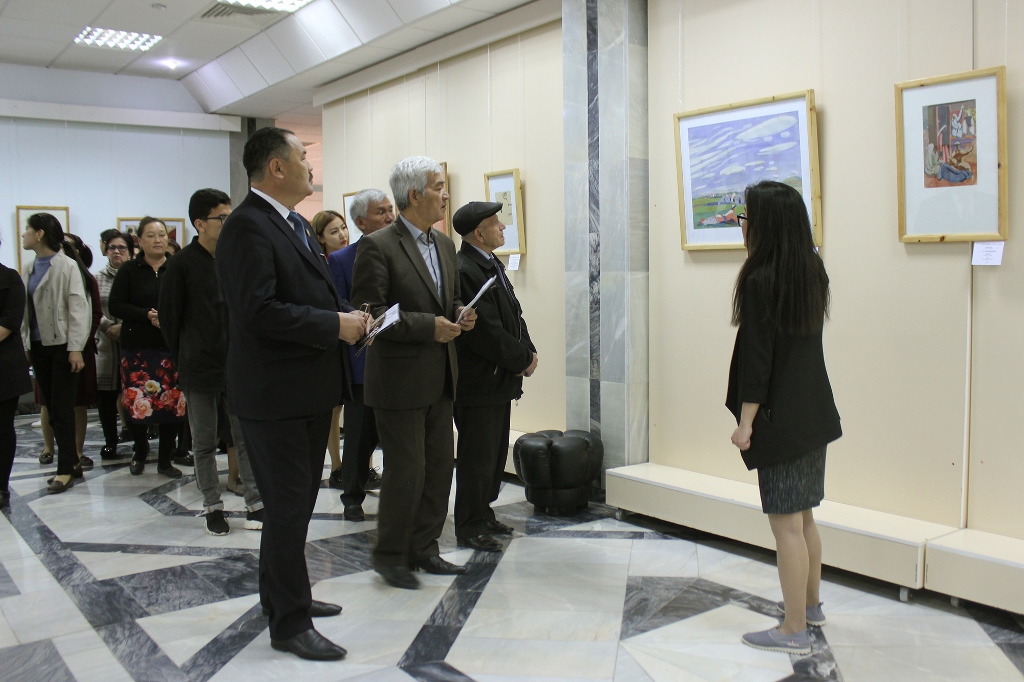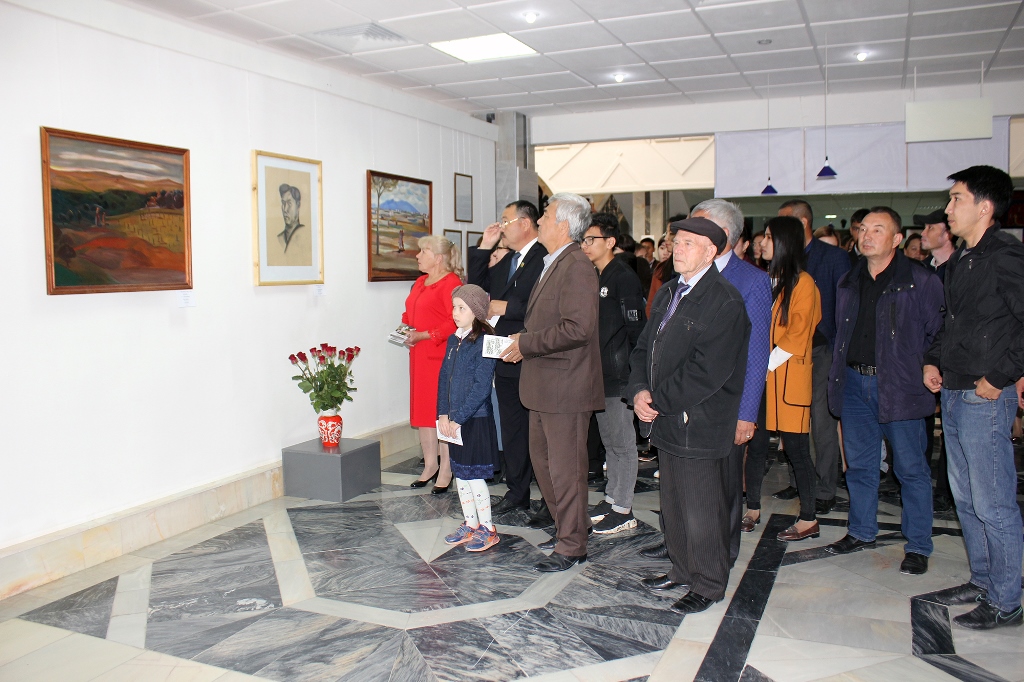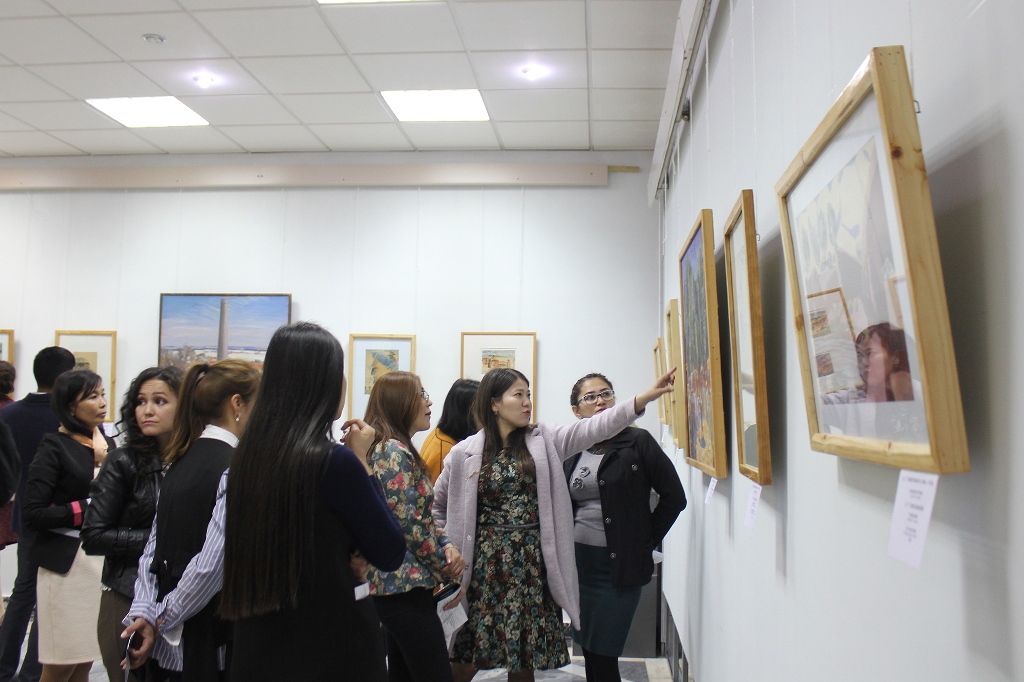 ---
<< Мероприятие, приуроченное к Дню памяти и почестей
Trip to the historical monuments of Karakalpakstan >>
---