The event "Samples of Karakalpak Jewellery"
14 November 2017
For the purpose of fostering love of art in the rising generation and giving them an access to traditional art , undying humanitarian values and enhancing their knowledge about history and customs of our land, the State Museum of Arts of Republic of Karakalpakstan named after I.Savitsky arranges various educational and cultural events.

On November 13, 2017 at our museum was held the event entitled "Samples of Karakalpak Jewellery". The event was organized by the head of ethnography department of the museum A.Pirnazarova.

The aim of the event is to give an information about Karakalpak folk applied art to the teachers of secondary schools in the republic and introduce them to the traditional handicraft of Karakalpak jewelers in order to show its peculiarity.

The event consisted of two parts. In the first part, A.Pirnazarova read a lecture on the topic "Samples of Karakalpak Jewellery" using slide show and photographs in the Republican Institute of Advanced Studies for Teachers. The lecture contained a detailed information about kinds of Karakalpak jewellery.

In the second part the lecture attendants visited the museum where they demonstrated high level of learning the material.

We suppose that organization of such kind of the events including interactive methods play a significant role in upbringing the youth in the spirit of patriotism and arouse an interest in our cultural heritage among young generation.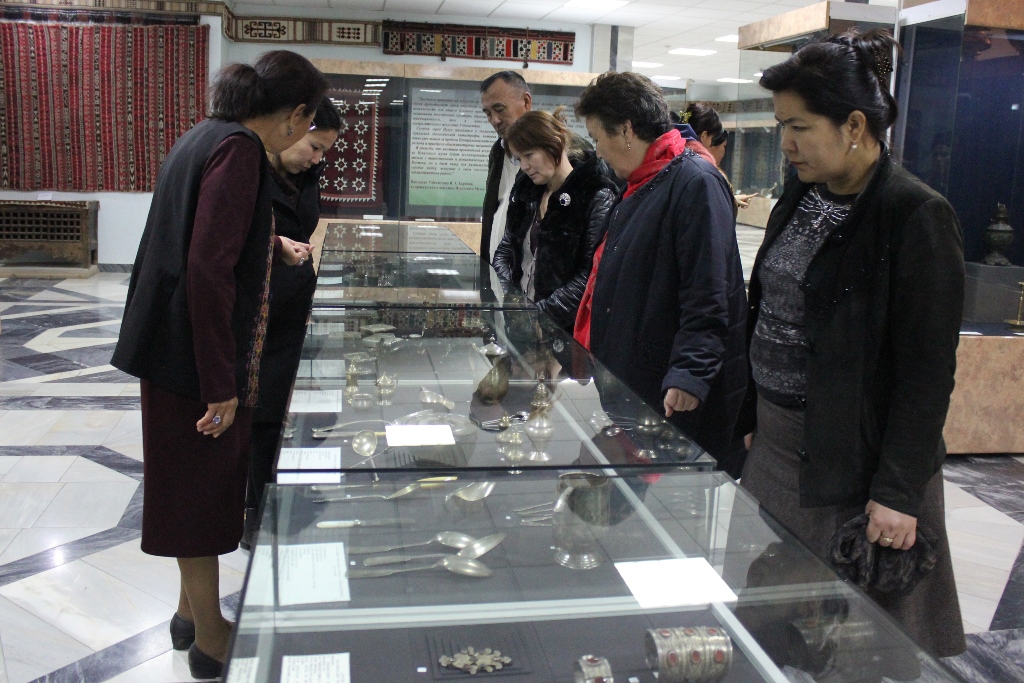 ---
<< Welcome the museum!
The restorer Alvina Shpady is a person of the miraculous profession >>
---