Lysenko Vasiliy (1899-1970s?)
Was born in Sosnovka village, Bryansk region (Belorussia) in January, 1899 into a family of peasant. In 1922 Lysenko moved to Tashkent. From 1924 he was included in the circle of outstanding artists in Uzbekistan such as A. Volkov, N. Karakhan, U.Tansykbaev, V.Markova. Lysenko attended the art studio of the railway station club named after Kafanov. After studying at the Leningrad art school, he entered INKHUK (Institute of Art and Culture). He studied till 1929 there. But Lysenko didn't graduate from the institute and left for Dnepropetrovsk. In the middle of 1930 he returned to Tashkent. Lysenko worked as an artist at the museum of Revolution and he painted decorations at the railway station club in Tashkent. In 1935 he was arrested and sentenced to six years of labour- camp imprisonment for counter- revolutionary and anti- Soviet activity.
After serving his sentence partly, interrupted by escape in 1936 and with the following rehabilitation, the artist left for Lipetsk from Uzbekistan in 1954. Died after 1974.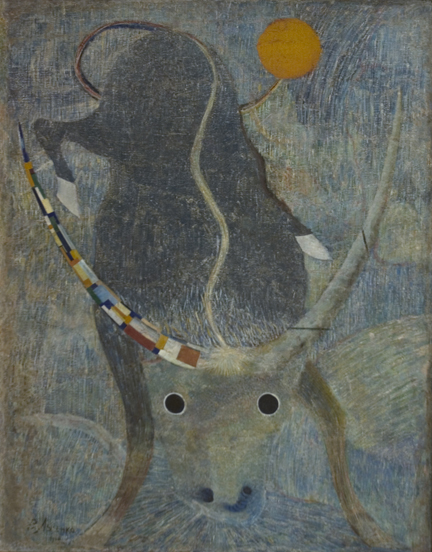 Bull. 1920s. Oil on canvas. 141,5x109,5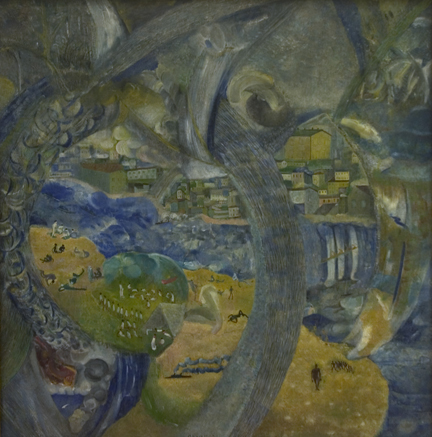 Earth Forces. Oil on canvas.